Le Mans 24 hour TV coverage
Want to know how to keep track of the 2010 Le Mans 24 hours? Find out where to do it here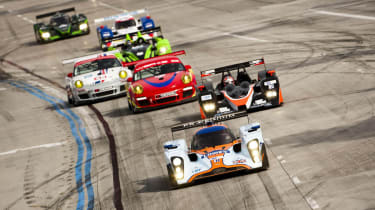 If you're in the UK and want to see the Le Mans 24 hours unfold live, then you'll want to get onto Eurosport. Both Eurosport 1 and 2 will be showing the action, though not the full 24 hours - the race will be streamed sporadically, and you can check the timetable for yourself here - http://tv.eurosport.co.uk/. The first hour of the race will be shown, starting at 13:45 UK time.
If you can't be near a TV (or Eurosport) then listen to Radio Le Mans online . Cheery Mackem commentator John Hindhaugh will guide you through the whole race and there'll be guest appearances on air from us lot, too.
Finally, keep your eye on evo.co.uk for updated stories from Le Mans in our race section and follow our Twitter feed. And if you have an iPhone or iPod, dowload our free app which will have live race standings, driver and team profiles and all the latest news in biesize form. Download it here.