MG SVs for sale
Liquidation stock at bargain prices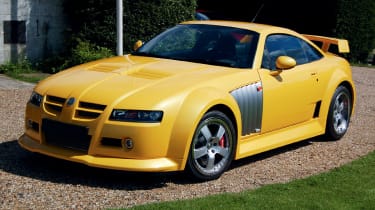 Thirteen MG SVs left over when MG Sport & Racing Ltd went into liquidation recently are being offered for sale by Hertfordshire-based valuation specialists Wyles Hardy & Co.
With prices ranging from £25K to £38K (depending on spec and mileage) they represent a relative bargain compared with the £80K they were supposed to sell for in 2005.
One of the cars available is evo's old long-termer, chassis 136, while two others are very rare supercharged 4.6-litre SV-S models. Most of the cars being offered are unused.
Visit www.wyleshardy.com to find out more.