Goodwood charity trackday - November 30 2011
Get a final trackday fix of the year at Goodwood, and donate to charity at the same time!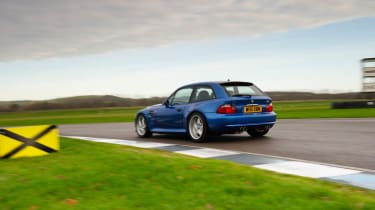 Missed out on evo's last trackday of the year? Well you're in luck, as the Goodwood estate is opening its gates for a rare winter track event.
On 30th November, the historic circuit will host a charity trackday, organised by Women's Gynaecological charity The Eve Appeal. Attendees will be let loose around the 2.4 mile circuit in two 3hr sessions, with parade laps giving the opportunity to have your photo taken on the course.
Places are strictly limited, and cost £200 per car. There is also a 98db static and 96db drive-by noise limit. Refreshments will be provided throughout the day.
To book a place, contact The Eve Appeal directly on 020 7299 4430 or email events@eveappeal.org.uk
Founded in 2005, The Eve Appeal aims to raise awareness of gynaecological cancers, something which 18,000 women are diagnosed with every year. Money raised is used to aid funding for the Gynaecology Cancer Research Centre at University College London.