Plato will drive MG in BTCC
Jason Plato is set to race an MG6 in this year's British Touring Car Championship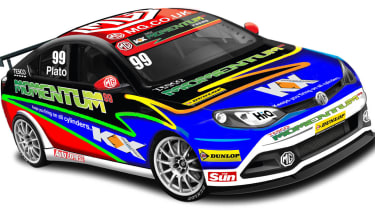 Jason Plato is set to race an MG6 in this year's British Touring Car Championship. The double BTCC champion has been chosen to spearhead what MG says is a three-year campaign intended to improve the brand's presence in the UK. 
The racer will be based on the five-door MG6 GT, and will be run by the MG KX Momentum team. They will be prepared by Triple Eight, which previously won success running the 'works' Vauxhall team. 
Jason Plato, who won with Chevrolet in 2010 and Vauxhall in 2001, will be joined by Andy Neate, making MG KX Momentum Racing an all British team. Neate last year was driving a BTCC Team Aon Ford Focus
The team's debut will be the first round of the 2012 Dunlop MSA BTCC championship, on April 1s at Brands Hatch.