Budget confirms fuel price rise
The 2012 budget has confirmed that drivers will face a rise of 3p/ litre in the cost of petrol and diesel in August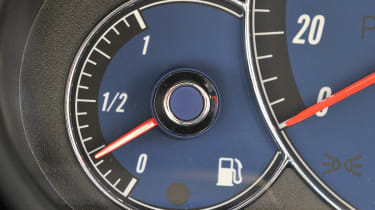 Fuel prices are set to rise by 3p a litre in August. At current pump prices that will push the average UK cost of a litre of unleaded to £1.45 and a litre of diesel up to £1.50 – although analysts warn that the wholesale cost of oil could well rise in the intervening period, pushing up costs even further. 
The bad news for drivers was delivered as part of the 2012 Budget Report, with chancellor George Osborne confirming that the government won't be changing its existing plans on fuel duty, which included the 3p/ litre rise that's due to take place on the 1st August. It means that 61p of the cost of each litre of petrol and diesel will be fuel duty, with VAT making up another 24p on petrol and 25p on diesel. It's also set to push up the cost of refilling to a new high, adding another £1.80 to the cost of refilling a 50-litre car. 
There was a very small silver lining, with Osborne confirming that the government will only return to the fuel duty 'escalator' which delivered years of above-inflation duty rises if the price of crude oil falls below £45/ barrel on a 'sustained' basis. At the moment a barrel of Brent crude is trading at around the £80 mark.
Vehicle excise duty – the cost of tax discs – is also set to rise, but only by the rate of inflation. That means an increase of around £5 on mid-ranking tax bands, with the highest Group M (for cars that emit more than 255g/km of CO2) going up from £460 to £475 a year. First registration fees will also rise, with the 'showroom tax' on a Group M car rising from £1000 to £1030.