BBC Formula 1 coverage in danger
F1 boss Bernie Ecclestone has warned that the BBC could lose its free-to-air coverage completely.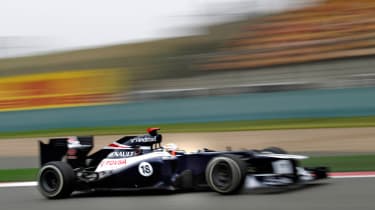 Bernie Ecclestone has stated that the BBC's coverage could be cut altogether after it was shown that the viewing figures from Sky's dedicated F1 channel, about 1 million in the UK, are sufficient to satisfy teams and sponsors.
Ecclestone said to The Guardian: 'We will never move all countries to pay per view only though it wouldn't make any difference here in the UK.' This was following the news that broadcasting rights to show F1 in Italy have been sold to Sky Italia.
Currently, the BBC only has rights to show half of the races live, with the other half being condensed into hour-long highlights. The Sky F1 channel shows every race in full, and live with extensive analysis. This joint deal runs out in 2018.
Ecclestone went on to justify the statement, saying that in the UK, 'Sky reaches over 10m. We don't get 10m on the BBC, normally about 6m or 7m.'
The current deal between Sky, the BBC and Ecclestone was forged when the previous Concorde agreement, which stated that F1 must be free-to-air, ran out in 2011.