Pikes peak to run in August
After being delayed due to Colorado wildfires, the Pikes Peak hillclimb will run on August 12.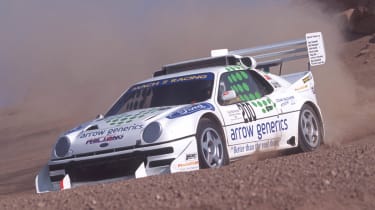 The Pikes Peak International Hill Climb was called off due to the ravaging wildfires in Waldo Canyon - which forced more than 35,000 people from their homes in the area.
Now that the fires are under control, the PPIC is pleased to announce that 'America's Mountain and Colorado Springs are ready to welcome everyone to the nation's second-oldest motor sports event.'
The new date for the has been set at 12 August, and after initial discussions with all the teams, it looks like the majority of them will be able to attend, and all tickets purchased prior to the event will be honoured.
See www.ppihc.com for more details.