BTCC mid-season review and video
We take a look back at the first half of the 2012 BTCC season, and look forward to the next race at Snetterton on 12 August.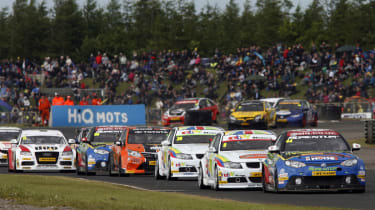 As we enter the second half of the BTCC, it would seem like not a lot has changed since the end of 2011. Honda drivers Gordon Shedden and reigning Champion Matt Neal are on 220 and 221 points respectively, with Jason Plato pushing his car to (and often beyond) the limits of its ability – trailing by just 28 points on 191. Also not out of the running are Robert Collard and Andrew Jordan just a few points behind on an equal 171.
Two-time Touring Car Champion Plato is driving the KX Momentum MG6 for the first time this year, and has tussled for the lead of the Championship many times – winning two races, and several podiums. It's the Hondas that have really impressed though, dominating all but a few races. You'd have to say it is their Championship to lose, but as we've seen in the past, Jason Plato won't go down without a fight.
The action restarts on 12 August at Snetterton, and to whet your appetite, here's the highlight reel from the last round at Croft.