UK Fuel pumps could be under-reading
A series of tests performed by Trading standards and the AA have found that fuel pumps in the UK could be giving out more fuel than they say.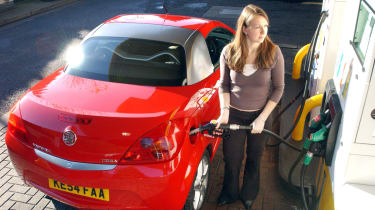 Prompted by complaints of faulty petrol pumps not delivering enough fuel, the Trading Standards Agency has performed a series of inspections across the UK, and has found that of all the pumps checked, a small number of them were actually giving more fuel than expected.
Trading Standards officers reported that discrepancies were found at four of 38 sites in Cumbria and at 11 of 216 nozzles in Derby, although In Newport, South Wales, just two of 353 nozzles failed – one giving more fuel than indicated. The AA found that some pumps were giving up to 4.4% more fuel than shown on the pump, equating to a 6p-a-litre saving.
The complaints to Trading Standards were preceded by the sharp increase in prices over the last two years, with petrol reaching a record 148.42p earlier in 2012. Research by the AA has shown that a large number of drivers purchase a set amount of fuel each week, and with the higher prices, customers will get a lot less for their money.
Edmund King, president of the AA commented: 'Following concern from members, the AA carried out preliminary tests at a handful of fuel stations to see if there were grounds for a more comprehensive survey. Not only did all the pumps dispense at least the right amount, but most gave even more.'