Mark Hales appeal launched
Revered racing driver and motoring journalist Mark Hales faces bankrupcy after a Porsche 917 he was driving suffered engine damage.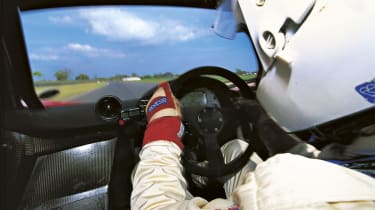 A racing driver and journalist faces a six-figure bill after damage to a Porsche 917 he was driving. Mark Hales was sued by the car's owner, David Piper, after serious engine damage occurred during a drive at Cadwell Park for a magazine feature.
Mark's defence was that mechanical failure caused the Porsche to jump out of gear, which led to the engine over-revving. Piper claimed that Hales failed to engage the gear correctly, which led to the engine damage. The engine was rebuilt in Germany for the sum of 37,370 euros after the incident. A court case concluded Hales had over-revved the engine, and he's been left with total payments of around £110,000 plus his own legal bill. He faces bankruptcy and potentially the loss of his home.
Hales is a long-time contributor to evo and a regular driver of Nick Mason's multimillion-pound Ferrari 250 GTO in the Goodwood Revival. He is revered as one of the most talented and experienced drivers in motoring journalism circles and regularly drives priceless racing cars for both races and magazine features.
A fund to help pay for Hales's costs has been started at www.savethehales.com. Click here if you'd like to help.