Ford F-150 SVT Raptor review
Special Vehicles Team creates a street-legal truck with bonkers off-road abilities
'Just plain nuts.' That's how the Texan engineer from Project Raptor, who's currently cowering down next to me, describes Ford's new fire-breathing pick-up truck. Except that his language is rather more colourful than that.
We're taking shelter from a scary Nevada Desert sandstorm that's come out of nowhere, has reduced visibility to zero and threatens to stop us driving the Blue Oval's range-crowning F-150 at all today. That would be a great shame, because the Las Vegas Motor Speedway's epic off-road course provides the perfect setting for us to try out what Ford calls its 'ultimate performance off-roader'.
Even amidst nature's drama, this mighty orange and black off-road racer has a presence that's as striking as it is absorbing. And my new friend from Texas isn't joking – everything about the Ford Special Vehicles Team F-150 Raptor is crazy. Weighing in at 2.7 tons, it is almost seven inches wider than a standard F-150 and rides high on 12 inches of suspension travel at the front and 11 at the rear – modifications designed to help it glide over almost any obstacle with relative ease.
Along with the uprated, softer suspension, the most important Raptor add-ons are the $800-a-pop Fox Racing Shox. The Raptor is the only production pick-up in the world to come with these motorsport-biased internal-bypass dampers, which have a position-sensitive system that allows the damper to become stiffer as it travels, preventing the Raptor from bottoming out. Or as the Texan puts it with some authority: 'Raptor can do big jumps but it'll never, ever pancake on ya'll.'
Nestling under the bonnet is a 5.4-litre Ford SVT-tuned Triton V8 with 320bhp and – more importantly for an off-road racer – 390lb ft of torque. And we're only talking entry-level here because a more potent 6.2-litre version will be launched in a few months' time. Power is delivered via a centre differential, with four- or rear-wheel drive your options. In case you care, 17mpg is as good as it gets (and it certainly never got that good for us).
Partnership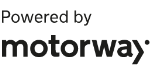 Need to sell your car?
Find your best offer from over 5,000+ dealers. It's that easy.
With the sandstorm finally clearing, we step up to the sizeable cab, swing into the bucket seats and enjoy a commanding view of the Vegas Speedway's dirt-bowl off-road trials track, a course that looks tough enough to challenge a Baja 1000 truck let alone a production Ford. But straight off, from the first plunge down a deep incline and back up onto a rutted straight section, the Raptor's incredible capabilities are obvious.
Those high-end Fox Shox and the lengthy springs combine to isolate occupants from enormous ruts and divots like those we're ploughing through, the truck's suspension working overtime to soak up the nasty terrain. Incredible axle articulation gets us across undulating low-speed obstacles before the epic traction on offer from the Raptor's four-wheel-drive system powers it forward at up to 75mph across desert sand (on the right surface it'll press on to a limited 100mph). Divert power to the rear wheels only and the Raptor comes alive through tighter corners, delivering a throttle-adjustable sharpness and agility that you would never, ever credit to a vehicle of this size. I've rarely had more fun – or found it easier – to powerslide a 2.7-ton truck.
Forget 5mph UK off-roading, this is the real deal. Keen to see just how far the Raptor can be pushed, we tackle bigger jumps with increasing speed, but despite the intimidating appearance of the course, we're still far from reaching the limits of what the Raptor can do. Instead, this F-150 flatters my by now frankly adolescent, adrenalin-soaked off-road driving technique. Even when it looks like I've completely overcooked everything, landing from a jump badly with only a short braking area before a hairpin turn, the off-road-biased ABS hauls the truck to a stop with surprising ease and spares my blushes.
Despite all of its ability, the Raptor costs only $43,000 (£27,000) in the States, which would make it a painfully tempting proposition if you lived in the Nevada Desert. That suspension package even makes it pretty comfortable on normal roads, too.
It's totally irrelevant in the UK, of course. But that doesn't stop us wanting one. A lot.
Specifications
| | |
| --- | --- |
| Engine | V8, 5400cc |
| Max power | 320bhp @ 5200rpm |
| Max torque | 390lb ft @ 3500rpm |
| 0-60 | 8.2sec (claimed) |
| Top speed | 100mph (limited) |