Rolls-Royce Cullinan review - 2.6 tonnes and £250k of ultra-opulent SUV
A Rolls-Royce that's fun to drive? Almost - the Cullinan will surprise with its speed and agility, but not its quality and refinement
An SUV from Rolls-Royce? This is a company that doesn't build sporty cars or do utility. As for vehicles, well it says it's a luxury brand first and foremost.
But the bold move to build the Cullinan was eventually taken and there are (and should be) no regrets – although you'll have to wait a year if you put your money down now.
> The best performance SUVs on sale
It sits way above the Bentley Bentayga, Lamborghini Urus and Range Rover SV Autobiography on price – as a Rolls-Royce should - but it's a car that's breadth of ability surprises in more ways than one.
Getting the divisive question of looks out the way first, ask yourself what a Rolls-Royce SUV should look like and the chances are you'll end up with Cullinan. It's actually better proportioned in the metal and not as large as you might think – shorter than a Rolls-Royce Ghost and matching a long-wheelbase Range Rover.
But it's a Rolls-Royce for well-heeled families, dog owners and those with the sorts of recreational needs that involve carrying very expensive gear in a 600-litre boot and occasionally leaving the Tarmac.
It's unlike any Rolls-Royce before it with four-wheel drive and a tailgate, and with its blend of quality, comfort, refinement and on- and off-road ability, it's unlike any of its rivals, too. 
Engine, transmission and 0-60mph time 
Under that long, high bonnet and behind the imposing grille with its Spirit of Ecstacy sat on top is Rolls-Royce's familiar 6.75-litre V12. It's been reworked for Cullinan and fitted with twin turbos to produce a mighty 627lb ft from just 1,600rpm (always the most important figure in a Rolls-Royce) and 563bhp.
That's all fed through an eight-speed ZF automatic that uses GPS data to predict shifts – the result is a box that's smoother than a Michelin-starred maître d'.
Partnership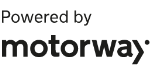 Need to sell your car?
Find your best offer from over 5,000+ dealers. It's that easy.
Cullinan claims a 0-60mph time of five seconds, while the top speed is limited to 155mph. Which depending on your outlook in life is either impressive or poor when you take into account the car's unladen weight is an obscene 2,600kg, and its aerodynamics are, well, let's just say it's in the detail rather than the overall shape.
Rolls' catch line for the Cullinan is 'effortless everywhere', and electronics will alter the throttle response depending on the road surface. The Off-Road button softens throttle and damper inputs over the rough stuff, but there are no low ratios but rather open diffs with electronics governing power to each wheel to keep you moving. Selecting 'Low' mode via the column stalk returns the ride height to normal and engine and chassis to their road modes.
Although the Cullinan's power and speed might take you by surprise, there are no gear selector paddles behind the wheel – it's quick, but it's no Bentley Bentayga or Lamborghini Urus.
Technical highlights
The Cullinan uses the scalable aluminium platform first seen on the new Phantom – what Rolls-Royce calls the 'Architecture of Luxury'. It adds a new double-wishbone front axle and 5-link rear, along with four-wheel steering plus a four-wheel drive system for the first time ever in a Rolls-Royce, There's a rear-drive bias with strengthened drive and prop shafts, while a maximum of 50% of power can go to the front wheels.
Air suspension with larger air struts and greater air volume than on the Phantom will raise the car in off-road mode and actively push the wheels down for maximum traction and for Rolls' 'magic carpet ride' whatever the surface.
Specially engineered Continental tyres feature foam innards to reduce noise, while extra sound-deadening and the thickest windscreen you'll find on an SUV do a fine job of pretty much eliminating all wind and road noise in the car. Given the shape of the car and the work the mechanicals have to do, the Cullinan is astonishingly silent.
Inside are all the trimmings and tech you'd expect, although only adaptive cruise control is fitted, rather than full level two autonomy that will keep the car in lane for you. There's no Apple CarPlay or Android Auto yet, either, although there is on-board wifi and touchscreens that fold out of the back of the front seats for rear passengers.
And in the back, you can choose from a three-seater bench that will split and fold (electrically, of course) or fixed lounge seating for two with a screen behind to keep it quiet and cool (or warm) when the tailgate is opened.
Pretty much everything that could be powered is powered, including the closing of the front and rear-hinged back doors.
What's it like to drive? 
Step up into Cullinan and you'll notice a smaller, thicker rimmed steering wheel than you've ever found in a Rolls-Royce, but the rest is pure Goodwood.
It reacts athletically to your thorttle inputs if not those through that smaller wheel, but it still changes direction smartly without wallowing. Sporty? Not really. It's not going to worry Bentley or Lamborghini – it still feels big and heavy by comparison - but it's way more engaging than you'd have imagined a Rolls-Royce SUV to be.
It won't worry Range Rover off-road either – it doesn't have the ground clearance, axle articulation and low ratios for really serious stuff. But again, you'll be surprised how far you'll get over some pretty tricky terrain, all while sitting in perfect comfort and with the surreal experience of staring down the long bonnet at a mud-splattered Spirit of Ecstacy.
So it's not the sportiest, nor the best off-road. But where the Cullinan excels is in ride and refinement – there is nothing that can come close to the near silence nor the way the Cullinan glides over the road.
Price and rivals 
Does any Rolls-Royce really have rivals? The closest come from those that are always nipping at the heels of Rolls-Royce's position at the pinnacle of luxury motoring.
That's reflected in the price of the Cullinan, starting at around £250,000, although Rolls-Royce will tell you that it expects the average Cullinan to leave the Goodwood factory at well over £300,000. If you choose all the available options, you'll go beyond £350,000. Not enough? Rolls' bespoke service will also help you personalise your car even more – and spend a great deal more money.
The Cullinan makes the Bentley Bentayga look even more like a well groomed Audi Q7. On quality, comfort and refinement (arguably styling, too) it shows its Crewe rival a clean pair of heels. On a fast road, the situation will be reversed, though.
The Range Rover, in long wheelbase SV Autobiography form, is probably a truer rival for the Cullinan, but is made to feel mainstream next to the Rolls-Royce. It'll go further off-road and comes closest on ride comfort, but the Cullinan is in a different league to its British rival – and all others – when it comes to luxury.