Lamborghini Urus 2023 review
With hardware shared with Porsche's Cayenne Turbo and Audi's RSQ8, Lamborghini's big selling SUV has the attitude to match its brutish looks
When it was launched in 2018, Lamborghini, in its own words, called the Urus the first super-SUV, a synergy of ultra high-performance engineering and a practical bodyshell ready to join the multi-car garages of the rich and famous.
Yet in reality the Urus isn't quite that idealistic, because Lamborghini took a much more pragmatic approach in its development, cherry-picking bits from Audi's MLB-evo platform to create what has, since its inception, become the best-selling Lamborghini of all time. While purists might bemoan this exercise in automotive engineering, money doesn't lie, and as we approach its next iteration the Urus remains a very smart move according to the beancounters.
> Lamborghini Urus Performante review – a suitably hardcore SUV?
Since its arrival, however, the super-SUV has evolved considerably, with Aston Martin and Ferrari now in the game. Talking of the Aston Martin DBX707, its bespoke platform and development programme might have cost a small fortune  and one Aston couldn't really afford, but it has resulted in a nuanced and engaging high-performance SUV.
For Lamborghini, however, it didn't have the luxury of designing and developing its own chassis, instead relying on those Group components to create the Urus. The recent updates that saw the introduction of the more focussed Performante variant and further pushed the Urus's extreme nature, but it still asks a great deal of its underpinnings such as an engine placement that sits slightly forward of the front axle. Still, while the underlying packaging might have its drawbacks, there's plenty of toys to try to undo the fundamental compromises.
These include an active anti-roll system that mechanically stabilises the body under hard cornering, and a form of rear-wheel steering that applies plus or minus three degrees in various directions depending on the chosen driver mode. The suspension itself is an air system, with three different ride heights able to be dialled in via the exhaustingly varied driver mode system, and wheel sizes vary between 21 and 23 inches, the latter size being by far the most popular choice.
Partnership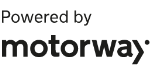 Need to sell your car?
Find your best offer from over 5,000+ dealers. It's that easy.
The brakes are carbon-ceramic as standard, and share their basic hardware with the Bentley Continental GT Speed and Audi RSQ8 which all tie to be the biggest set on any road car, with 440mm discs at the front with colossal ten-piston calipers and 370mm discs on sliding calipers at the rear.
While it's easy to daydream about the notion of a real Lamborghini engine being slung under the Urus's bonnet, its platform has also informed the powertrain, again borrowed from Audi, Porsche and Bentley. In this case, the twin-turbocharged hot-V 4-litre V8 that peaks at 641bhp at 6000rpm, a useful and not-at-all-curated 20bhp and 10bhp above the related units found in the Porsche Panamera Turbo S and Cayenne Turbo GT respectively. Peak torque is rated at 627lb ft between 2250rpm and 4500rpm – the most its eight-speed automatic transmission can handle. The all-wheel-drive system has a typical torque split of 40:60 front/rear in normal driving, with up to 70 per cent able to be sent to the front axle or 87 per cent to the rear. Lamborghini says it chose its Torsen differential because of its reliability and lack of inertia, while the rear diff can distribute up to 75 per cent of the torque it is receiving to one side.
On the road there's a lot to get to grips with, because the Urus doesn't hold back in giving you everything at once. Understandably Lamborghini's desire to instil the Urus with its own character has pushed some of the shared components close to their limits. Press the engine start button and the revs flare with a heavily augmented whip up the rev range, gurgling away for a few seconds before settling into a typical indistinct burble. There's a palpable tension throughout the car's entire powertrain – even in its most relaxed driver modes, the throttle feels overzealous and the steering a bit too quick in its ratio.
Despite the eager pedal, the Urus's plateau of torque there's still some old-school turbo lag if you catch it off guard. Despite their best efforts the brakes retain a typical dead spot at the top of the pedal common to many ceramic systems, but once pressure is applied you'll never feel under braked for the performance on offer, but as you begin to push you need more precision from your right foot to manage and maintain consistency. 
Fitted with its largest 23-inch wheels you'll need to be prepared for sizeable drop off in ride quality. While the air springs can control larger bumps as per any other large SUV from the group (think a Porsche Cayenne in Sport mode) the secondary ride and wheel control can be caught off guard at low speeds on UK's appalling roads. Load the chassis and the active anti-roll system keep the body in control laterally, but any mid corner lumps or bumps can catch it out, the result felt through the steering wheel with a sizeable piece of kick-back. 
Turn up the driver mode to Corsa and much of the exhaust noise is repalced by the augmented engine noise pumped through the speakers. The transmission's shifts up the aggression and speed joined by a subtle torque burst on upchanges. 
Price and rivals
You'll pay £188,000 for the entry-level Urus S, but most will probably end up at closer to £200,000 after options, with the Performante range-topper rising to £209,000. That starting price is a lot more than Porsche's Cayenne Turbo GT (£150,500), but marginally less than the £189,000 of Aston Martin's new DBX707, a rival that's now defined the super-SUV class with its balanced approach to its driving demeanour and is the best-driving large SUV on sale right now, it's far more dynamic and agile. 
Ferrari's Purosangue arrives next month with its considerably more expensive at £313,120 price tag.
For a more laid-back option, the recently refreshed Bentley Bentayga is another group rival, while Audi's RSQ8 is neither as indulgent nor as extreme. At this end of the market, the Mercedes-AMG G63 is also a big seller, although it targets a very different point of the spectrum.