Porsche Cayenne review – an excellent SUV, but not a stirring driving experience
The third-generation Porsche Cayenne has the goods as an SUV, but talent is not spread evenly across the range
It was the car that flipped out enthusiast types when it first appeared in 2004, but some three generations later there's little that feels controversial about the Porsche Cayenne. It has come to define a whole class of luxury SUV, and in doing so has expanded into a variety of different variants, and a second Coupe bodystyle. 
The current Cayenne hasn't fundamentally changed in terms of size or focus, but has rather been through a process of consistent refinement which has resulted in a package many rival brands across the sports and luxury spectrum have attempted to imitate. 
In keeping with Porsche's reputation of engineering excellence, the Cayenne is powered by a combination of dedicated petrol or plug-in hybrid powertrains (diesel was ditched at the beginning of the current model's market introduction), and spreads across a range of price points and specifications. Topping the range is the Turbo GT, a recent addition to the range that's received some serious upgrades to both chassis and powertrain.
Of course, the Cayenne's real USP in its crowded segment was its driving capability, the car easily besting all key rivals since that original was launched over 15 years ago. The question is, does the latest Porsche Cayenne still have a lead on the competition?
Porsche Cayenne: in detail
Prices, specs and rivals
Gone are the days when models like the Porsche Cayenne were split between two, maybe three variants. Like much of Porsche's modern model range, diversification in powertrain options make for a wide spread of variability in the current Cayenne range. Basic Cayenne models start at a tad over £63,000, and are powered by a turbocharged 3-litre V6 petrol engine. For around a £10,000 premium you can get the plug-in hybrid version which pairs the same engine with an electric motor and 13kWh battery pack.
Partnership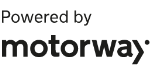 Need to sell your car?
Find your best offer from over 5,000+ dealers. It's that easy.
The Cayenne S uses the more serious 2.9-litre engine as found in the Panamera and various Audi Sport models, losing around 100cc, but gaining a turbocharger for its V6. At just over £77,000 it's the most expensive six-cylinder variant available, after which the GTS introduces a twin-turbo V8 to the package at just over £90,000. From here there are two Turbo variants available, with the standard 542bhp Turbo costing from just over £112,000 and the plug-in hybrid 671bhp Turbo S e-hybrid at just over £134,000, over double the price of the basic Cayenne. The Coupe variants cost between £4500 and £2500 more than the equivalent standard model. At the very top of the range is the GT Turbo, a couple-only model that's been designed to wrestle back the 'best handling SUV' gong from rivals like the Lamborghini Urus and Aston Martin DBX. At £150,500, it's also the most expensive despite having less power than the e-hybrid, but comes with plenty of chassis tweaks to compensate. 
While no Cayenne could reasonably be called 'poverty spec', most of what one might expect to be standard fit is relegated to the options list. Keyless entry-and-go, adaptive cruise control and any parking cameras are cost options on a majority of models while any really high spec inclusions like the Burmester hifi or 360 parking cameras are still expensive additions even right up to the £126k Turbo S e-hybrid. 
Given the increasingly varied ranges on offer in this sector, the Cayenne can be tricky to pin down against direct rivals, but generally it sits a tad higher in terms of price than German rivals from BMW, Audi and Mercedes-Benz. It's nearer to the slightly posher Range Rover Sport.
At the high-end, things are more complicated, with the standard Turbo being both less powerful and less expensive than many of the cars that act as the flagship performance SUV models for rival brands. A BMW X5M Competition for instance costs around £10k more than the Turbo, but is also neary 80bhp up on the Porsche. The Audi RSQ8 also feels like something of a bargain, with an extra 50bhp and more kit for much the same money. 
The Turbo S e-hybrid meanwhile is less of a direct competitor to high performance rivals like these on account of its hybrid powertrain. It's the GT Turbo that has headline-grabbing competition, wrestling with the Lamborghini Urus, Aston Martin DBX, Mercedes-AMG G63 and forthcoming BMW XM right at the top of the sporty SUV class. It drives better than pretty much all of them, but might lack the bombastic wow-factor that seems to appeal to this class of buyer.