New Porsche Cayenne E-Hybrid revealed – another plug-in hybrid SUV
Porsche's new plug-in Cayenne E-Hybrid is more powerful and faster than the Cayenne S, but will it drive as well?
Porsche has shocked no one with its newest SUV derivative, the new petrol-electric Cayenne E-Hybrid. Following on with Porsche's recent distancing of itself from diesel, the new Cayenne E-Hybrid promises reduced fuel consumption and emissions, although how much attention has been lavished on driving pleasure, we're not so sure.
With a powertrain comprised of a 3-litre turbocharged V6 petrol engine, producing 335bhp, mated to a 132bhp electric motor, the E-Hybrid has a total system output of 455bhp - some 22bhp more than the Cayenne S. Packing 14.1kWh of battery capacity, the Cayenne E-Hybrid is able to sail to a silent electric range of around 27 miles, and will recharge from a 230V power source in 7-8 hours. The powertrain is then connected to all four wheels via an 8-speed automatic gearbox. Thanks to all of this hardware, the Cayenne E-Hybrid will reach 62mph in 5 seconds.
> Click here for our drive of the latest Porsche Cayenne Turbo
The new Cayenne E-Hybrid is therefore more powerful, faster to 62mph and more efficient (although Porsche has hesitated to release official mpg figures) than the mid-table Cayenne S - yet at £67,128, is also slightly cheaper. This might sound like a win-win situation for most then, but for a very large, heavy elephant in the room.
The Cayenne might not be our most beloved Porsche model, but it did prove large SUVs needn't drive without finesse. The new third-generation Cayenne proved this again last year when we drove the first examples, but the unfortunate compromise of plug-in hybrids is the significant weight gain, often dulling the driving experience. Although the official weight figures have yet to be released, we expect the Cayenne E-Hybrid may be no different.
This is not the only application of this drivetrain, as Bentley is also using a similar set-up in the latest Bentayga PHEV and Volkswagen is readying a PHEV version of the new Touareg. An inherent advantage that the Cayenne E-Hybrid shares with its Volkswagen Group cousins is the use of a six-cylinder engine. This compares favourably to rivals like the BMW X5 40e and Range Rover Sport PHEV that utilise four-cylinder engines in their hybrid drivetrains so that's something in the Porsche's favour.
Partnership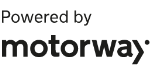 Need to sell your car?
Find your best offer from over 5,000+ dealers. It's that easy.
On sale now at Porsche dealers, the E-Hybrid might not turn out to be the enthusiasts' Cayenne of choice, but is an important part of Porsche weaning itself away from the black pump.