Bentley Continental GT review – ultimate luxury meets performance
It's about the most capable GT on sale, plus few modern cars are more opulent and cosseting with their own unique appeal
In many ways the new Bentley Continental GT is not inherently dissimilar to the model introduced in 2003 that went before it. Like before, it takes many of its underlying ingredients from the wider VW group, has a snug but useable four-seat cabin and a sense of mass and refinement that come with having an historic badge such as Bentley's on the bootlid.
But to dismiss the new Continental GT as just an update on what was always a desirable, if slightly blunt, grand tourer would be a big mistake, because the current-generation Conti is quite a car. Faster, more dynamic and more engaging than ever, Bentley's success in the development and execution of the new model is a testament to the power of the VW group when there's a clear, astute brief to work to.
This new-found ability starts with the Continental's chassis, which was developed in conjunction with Porsche's four-door Panamera. As a result, the new Continental GT more faithfully complies with many of the traditional GT trademarks that were missing from the previous model, with a long bonnet, sweeping roofline and muscular rear-drive proportions  (although ironically all Continental GT models are still all-wheel drive) being just the tip of an iceberg of refinements that have resulted in this all-new model.
Once again both a V8 and W12 option are available, both twin-turbocharged and both with immense performance, and again there's a drop-top GT Convertible and Flying Spur saloon to consider if the coupe body shape isn't your thing.
Bentley Continental GT: in detail
Prices, specs and rivals  
The new Continental range is fairly straightforward, with V8 and W12 powertrains available in various specifications. The 542bhp V8 model is available exclusively on the 'base' GT and new-for-2023 GT S, as well as the flagship Mulliner. There's also an Azure specification, which offers a few very subtle bespoke touches, but little else.
Partnership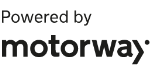 Need to sell your car?
Find your best offer from over 5,000+ dealers. It's that easy.
The W12 can only be specified in the Speed and Mulliner models with identical 650bhp power figures; the 626bhp base GT W12 that was available at launch is now no longer an option, and all variants are available as both coupe and open-top Convertible body styles.  
There's also a range of different option packages that cover aesthetic or technology upgrades. If the chrome brightwork is too strong you can spec the Blackline option, and for those wanting additional carbonfibre (on a 2000kg-plus GT) there's the 'Styling Specification'. For those wanting a little more opulence inside the cabin there's also the 'Knurled Specification'.
As of 2023, the base GT V8 now only just slips under £200,000, rising to just over £220,000 for the Speed and just under £260,000 for the Mulliner. Convertibles are generally priced £20,000-25,000 more than the equivalent coupe. At its most expensive, a W12-powered Mulliner Convertible will set you back £283,500 basic, with plenty of headroom to tip that over the £300,000 mark with only a few option boxes ticked.
The Continental GT's most obvious rival is the Aston Martin DB11. It, too, is available with a choice of engines - V8 and V12 - and in coupe and convertible forms, but makes do with a more condensed model range. It's also more of a 2+2, with limited space inside compared to the more commodious Bentley. The DBS is a considerably more powerful and focused competitor, but is also priced well above even the most opulent Continental GTs.
Ferrari's Roma takes the GT reins from the late GTC4 Lusso, and while it is quite a bit smaller and more focused than the Continental GT, it's a remarkable car and likely takes the top spot in the GT class if, like us, driving excitement is a more important consideration than ultimate luxury.
Look outside the limitations of a traditional GT and it's clear the class hasn't so much diminished as diversified. Replacing the traditional two-door coupe shape are new high-priced SUVs and low-slung four-door coupes that try to pair the notion of a Grand Tourer with more versatility. Mercedes-Benz will not replace the S-class Coupe with a new generation, instead the AMG GT 4-Door partially fills that space. The new SL is also a potential rival with its two compact rear seats.
Porsche's own Panamera could also be deemed a more versatile GT in its high-spec Turbo S models, while BMW's M8 Competition does approach the base price of a Continental GT, but takes things in a much more sporting direction.