Bentley Continental GT Speed Convertible 2021 review – British grand touring on form
Supreme luxury meets finely honed dynamics, but has the Continental GT Speed met Bentley's target of creating the best open-top GT car in the world?
Bentley would like its new Continental GT Speed to be crowned the best GT car in the world. While sounding a bold claim that could leave you open to untold levels of questioning and scrutiny, Bentley could possibly be on to something. 
With the fitment of four-wheel steering and an electronically controlled diff in the rear axle, the GT Speed is equipped to lift its dynamic capability to better suit the 650bhp twin-turbocharged W12 engine that resides behind its not inconsiderable front grille. If you're counting that's a 24bhp increase (or four percent) over a regular W12 and torque remaining at 664lb ft, with the former neither here nor there in a car weighing 2436kg when tested in convertible form as we are here.
But while Bentley insists comfort was the priority over lap times when it comes to its new Speed, the engineering story is rather more diverse. The ESC has been recalibrated to better suit the driving modes front Comfort, through Sport and onto Bentley mode – the engineers' interpretation of the best of everything. Even the four-wheel-drive system has been overhauled with 95 percent of the torque now deployable at the rear axle compared to only 80 percent of a regular W12 engined GT. 
As a package on the road, we have already driven the Speed on track earlier in the year, Bentley's third-generation Conti GT continues to impress. Further tuning work to the car's three-chamber air-suspension results in even the convertible smothering the road surfaces and maintaining a level of calmness in the cabin that's beautifully in sync with the quality of the ride. There is no additional stiffening added to the Speed's body or chassis over a regular GT convertible, yet it still remains an impressively stiff structure with concrete body control across a wide range of scenarios. 
Partnership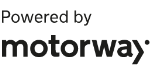 Need to sell your car?
Find your best offer from over 5,000+ dealers. It's that easy.
> Bentley Continental GT Speed track review 
On the shockingly poor surfaces of the Sicilian test route, there were times when the combination of a loaded chassis and a broken surface mid-corner would send the slightest of shimmers through your palms as the technology was stretched to its limits. But it's still more measured and controlled than its predecessor and many of its rivals. As a car to cover an interesting stretch of road at a pace that would frighten a hot hatch, it's that composed.
The fitment of the dynamic technology brings a new level of connection to driver and car, and is refreshing to feel that those initial good first impressions of driving the GT Speed coupe on track translate to an equally nimble and agile GT Speed on the road. 
There is still a considerable amount of mass at the front of the car to manage into a corner, and if you hang on to the throttle and are subsequently late on the brakes it takes some managing to get the nose turned and hooked on your chosen line. Yet wind the commitment back, slow early before any steering lock needs to be applied and do so in a swift, smooth manner and the GT Speed will hook itself through a corner in an unexpectedly clean and precise manner. And once the front axle is past the apex it's a car that is happy to be driven through the corner exit with a healthy amount of throttle applied and confident in allowing the rear diff to earn its keep. It's far from a McLaren 720S Spider in the agility stakes, but it does carry over a satisfying amount of engagement and enthusiasm it showed on track onto the road. 
Its steering still feels a little vague around the dead ahead, requiring a committed level of lock before it weights up and feels to have the front wheels under its command. And while the W12 is a masterful piece of engine engineering it lacks a level of crispness and response on the road that you'd expect from a car with the word Speed in its title. 
Not that it lacks the speed element of its name, cracking 208mph flat out with the roof up, having reached 62mph in 3.6-seconds. And talking of the roof, you can choose seven different colours, including tweed. In fact, there are 15 billion combinations of roof, body and interior colour on offer via the Bentley configurator. 
Distinguishing a GT Speed externally isn't easy with little more than a few badges on its flanks and its own design of 22-inch forged wheel available in three finishes. Inside the ornate cabin, amongst the exquisite leatherwork and veneer detailing, is now the option of Alcantara trim for the seats and a few other key touchpoints. 
Ceramic brakes, with 10-piston calipers and 440mm front discs are an option, and a wise one too if you wish to exercise the GT Speed's performance. They also save 33kg of unsprung mass. 
Prices and rivals
So is Bentley's new GT Speed the best GT car in the world? In evo's world, that title still belongs to Ferrari's Roma – the Italian delivering the better mix of performance and GT refinement for our needs. But where luxury and comfort take priority over apex clipping and ultimate dynamics the GT Speed, more so in coupe form, nails the GT brief like few others, blending Bentley's key principles to create the finest of its kind. Could the Conti GT be improved further still? Yes, by applying the Speed DNA to the V8, which would result in an ideal combination we're fascinated to sample. What a shame they have no intention of doing just that.