Ferrari Roma Spider 2023 review – can it capture the coupe's brilliance?
Forget the California. With this new open-top version of the Roma, Ferrari at last has an entry-level convertible it can be proud of
​​​​​California, Portofino and now Roma Spider, entry to open-top Ferrari ownership has changed once again, and this time so much more for the better. Forget everything you have read and perceived about the two predecessors, this new Spider is rather special, a true Ferrari that requires no excuses, no explanation or justification. For some, it will probably pose the question as to why they would spend more on a 296 GTS. 70 percent of California customers were new to Ferrari as are 60 percent of Roma owners, with Ferrari predicting that 40 percent of Spider customers will also be new to the brand. 
Development started on the new Roma Spider only after the coupe's reveal in 2019, with the transformation requiring a little more work than simply finding a solution to replacing the fixed roof while retaining the simple, '60s-inspired design of the car overall. Basking in late-summer sun the latest Spider certainly exudes an elegance and simplicity of design that was lacking in both of its predecessors. It has a more confident posture and, crucially, is more comfortable on the eye. It blends modern attributes with the clarity of yesterday's design crispness without falling into the pastiche trap of trying to be modern while hauling old baggage around. 
> 2023 Ferrari Purosangue review – there's no SUV quite like it
A switch from a folding metal roof to a canvas one has been of great help to its looks. Not only does the soft-top, according to Ferrari, provide a more warming approach to the car's design compared to the technical and cold style of a folding metal roof, but it also eliminates the packaging issues that a folding hard-top creates, which resulted in the bulky and heavy-handed rear design that afflicted both the California and the Portofino. For the Spider, the canvas roof only partially slips away out of sight, allowing the Roma to keep its hips trim and in shape. This new roof and the requirement for additional stiffening along each sill, the A-pillars and boot floor, account for the Spider's 84kg weight gain over the coupe. 
In a world of hybrid assistance and torque fill, the Roma Spider's 611bhp V8 feels moderately old-school in its set-up, but it remains a mighty power unit with a wide operating window that allows the car to play its dual GT-supercar role. With 80 per cent of its 560lb ft of torque available from a lowly 1900rpm the Spider is always on, although in Comfort mode and with the gearbox left in auto there can be times when you're expecting quicker downshifts when you spot an opportunity to pass slower traffic or need to make progress, but they don't come, with an unexpected lag detectable. Twist the manettino to Sport and the issue is eradicated. Switch the eight-speed to manual and interact with the brilliant paddles and you'll never give it another thought.
Partnership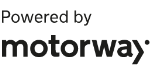 Need to sell your car?
Find your best offer from over 5,000+ dealers. It's that easy.
In its transition from coupe to Spider the Roma's control systems for the engine and gearbox responses have been adjusted only to match the increased weight; there are no changes to adapt the car's characteristics. The same approach has been taken with the car's chassis. The spring rates remain the same, so too the core settings for the active damper system. What has been altered is how the dampers react to compensate for the weight increase; while the weight gain may equate to no more than always driving with a passenger in a Roma coupe, the change in weight distribution called for more detailed finessing. 
As a result there's a softer edge to the Spider when the dampers are in their mildest setting, with more pitch and roll on turn-in, more compression to lean on through a corner, and a rear that squats harder before settling. However, as with the powertrain, wind the chassis up to Sport and the Spider becomes sharper, more responsive and lighter on its toes. Ferrari's 'bumpy road' damper setting, while still a marvel, isn't always required either, due to the more measured fluidity the Spider delivers. 
Where we have become used to super-quick steering from the company's mid- and V12-engined cars, with a light but direct weighting, the Roma Spider's steering is appreciably slower and heavier (heavy for Ferrari that is). It suits the car's nature better, the calmer actions more measured and requiring a less laser-focused approach. There's a wide sweet spot of balance to work with when you climb through its performance window before you need to be quick with your hands and the throttle. 
The Roma coupe was launched with the choice of Michelin's Pilot Sport 4 S or Pirelli's P Zero tyres, neither of which had been through a dedicated tyre development programme specific to the Roma, only Ferraris in general. While these are still available, both coupe and Spider can now be had with a Bridgestone Potenza Sport that has been developed specifically for the model. However, where the French and Italian rubber provided the response, crispness and stability expected of a 611bhp, rear-drive Ferrari, the Bridgestone lacks precision and feedback. You can feel the tyre roll on its treadblocks during the initial turn-in phase before it settles and starts to work its grip, and while it's doing so you're getting muffled messages through the steering, resulting in a moment of uncertainty in your mind as to whether you need to apply more or less lock.
Trust your instincts and the Spider responds accordingly, but let your confidence slip and either apply an additional degree or two of lock or wind some off and you inject uncertainty that requires further management from the driver's seat. It's not unruly, far from it, and it's only at higher speeds when firmer commitment is required, but it reduces your focus until you're confident that you have secured a bond between you, the car and its Bridgestones.
The Ferrari Roma Spider, like its predecessors, isn't a car in which to set a lap record at Fiorano (or any circuit for that matter), and when you dial the speed back and allow it to settle to its natural rhythm it makes for an absorbing driving experience, roof up or down – although down feels more special even if the sound from the outside offers little to write home about. 
The 2+ concept of the Spider means the rear seats are best used for carrying objects rather than people, and should you want to benefit from the innovative wind deflector, the rear buckets are only useful for bag storage anyway. This deflector forms the backrest for the rear seats, which arcs upwards to provide an extension to the rear deck that mostly covers the space above the aforementioned rear seats. An opening at the deflector's trailing edge then draws turbulent air in and away from the cabin. It's remarkably effective, too. Roof down, windows up and deflector in place the cabin is calmer and quieter than being in a fixed-roof car with its sunroof tilted open. Drop the windows and there's little additional buffeting over a rival convertible with its roof down and windows up. If you have the hairpiece to do so you can travel all day with the roof down, deflector up (but stay below 105mph) and suffer no ill effects. 
You might be driven mad by the HMI system, however. Never a strong point in modern Ferraris, some upgrades have been carried out to improve the interface and the driver interaction. The steering wheel buttons are now recessed in the spokes of the wheel, but there still remains a great number of controls positioned on the wheel. And the touchscreen, while less laggy and not so counterintuitive, remains only a mild improvement on what's gone before. 
The Roma Spider is also the recipient of the latest Advanced Driver-Assistance System (ADAS), which includes lane-keep assist that will become mandatory from summer 2024 on all new cars sold. Thankfully Ferrari provides a shortcut to turning the hateful software off, and even a way to configure and fine-tune the ADAS to suit your requirements.
There is plenty to like about the Roma Spider, a great deal in fact. It feels bespoke in that way only Ferraris do, with distinct character traits that deliver an all-encompassing and rewarding experience. That it appears to suffer next to no downsides over the coupe from having its roof removed only goes to strengthen its appeal. Factor in that it's as punchy as a Porsche 911 Turbo S Cabriolet against the clock and on the road, and as elegant as Aston Martin's DB12 Volante, and the entry-level Ferrari conundrum could be solved once and for all.
Price and rivals 
In the UK Roma Spider prices start from £210,313, over £27,000 more than a Roma coupe. Aston Martin's forthcoming DB12 Volante is also expected to cost over £200,000 when it arrives later this year. 
Bentley's Continental GT convertible starts at £204,460 but is a very different driving proposition to the Ferrari (and Aston for that matter), focusing on luxury and opulence over dynamics and engagement. Whereas Porsche's 911 Turbo S Cabriolet couldn't be more different from the Bentley and looks a relative bargain at £190,600. Talking of genuine bargains, Lexus's LC500 convertible (£109,685) might not be the obvious rival to these more illustrious European brands, but its naturally-aspirated V8, sharp design and high-quality interior (and genuine exclusivity) makes for a leftfield alternative. 
Ferrari Roma Spider specs
| | |
| --- | --- |
| Engine | V8, 3855cc, twin-turbo  |
| Power | 611bhp @ 5750-7500rpm |
| Torque | 560lb ft @ 3000-5750rpm |
| Weight | 1556kg (dry) (399bhp/ton) |
| 0-62mph | 3.4sec |
| Top speed | 199mph |
| Basic price | £210,313 |