2013 Lamborghini Gallardo LP560-4 review
Now ten years old, the Lamborghini Gallardo gets an update for 2013. Can it compete with the McLaren 12C and Ferrari 458?
What is it?
A new 2013 version of the Lamborghini Gallardo, a car that celebrates its tenth birthday this year. In those ten years the 'baby' Lambo has established itself as a seriously quick junior supercar, with mid-life changes to its engine nearly half a decade ago helping it to maintain that reputation.
The only fly in the ointment for Lambo's junior supercar is that its rivals have also evolved, and while at launch the Gallardo easily had the firepower to see off, say, the 394bhp Ferrari 360 Modena, today it faces much stiffer competition in the shape of the 562bhp 458 Italia, not to mention the 616bhp McLaren MP4-12C.
Technical highlights?
So what has Lamborghini done to the Gallardo to help it compete with these new rivals? It has tweaked the design of the bumpers. Crazy. Perhaps a drive will reveal if there's more to this updated car than is apparent from a scan of the press release…
What's it like to drive?
This Lamborghini starts via a conventional key, and when you turn it, the predictable blare erupts from just behind your head. This V10 engine suits the Gallardo's character perfectly; Lamborghinis have always been about excess and while rivals make do with V8s, the Gallardo carries an extra pair of cylinders.
Exercise the engine more and with a red line of 8500rpm, there are plenty of revs to use too. There's serious performance on offer from 4000rpm upwards and then real punch from 6500rpm. This is a properly quick car once you light it up, even quicker than I was expecting, and useable too thanks to that clever four-wheel-drive system that finds plenty of grip even on greasy winter roads.
There's a stiffness to the chassis set-up that seems appropriate, with not a creak or groan to be heard from the body. It feels like it's designed to be driven in attack mode at all times. If you want even more speed then you can select Sport mode to stiffen up the dampers, quicken the gearchange and sharpen the throttle response, but on British B-roads it all gets a bit too fidgety after a while. For real hardcore fans, though, there's a Corsa button that further loosens the ESP and punches the six-speed e-gear transmission's gearchanges through with a ferocity that'll make you wince.
Partnership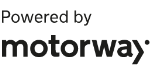 Need to sell your car?
Find your best offer from over 5,000+ dealers. It's that easy.
And those sexy new bumpers? They make no difference to how the car drives at all…
How does it compare?
Life for the Gallardo is tougher then ever, with supremely talented supercar rivals in the shape of the 562bhp, £178,526 Ferrari 458 Italia and 616bhp, £176,000 McLaren MP4-12C while 583bhp, £165,030 Mercedes SLS AMG GT is more rounded but still intoxicating. Most trouble is perhaps a relative, the Audi R8 V10 Plus using a 542bhp engine similar to the Gallardo's and offering true supercar ability for 40 grand less, prices starting at £124,675.
Anything else I need to know?
We love the Gallardo's looks, performance and its rampant engine, but there's no doubting that it's starting to feel its age in important areas. Lamborghini knows this and that's why it plans to scale back production during 2013 (UK dealer allocation is just a third of what it was last year), ready for the launch of its replacement sometime next year.
Specifications
| | |
| --- | --- |
| Engine | V10, 5204cc |
| Max power | 552bhp @ 8000rpm |
| Max torque | 398lb ft @ 6500rpm |
| 0-60 | 3.7sec (claimed 0-62) |
| Top speed | 202mph (claimed) |
| On sale | Now |