Lamborghini museum comes to Google Street View
The interior of the Lamborghini museum has been added to Google Street View, meaning you can take a virtual tour.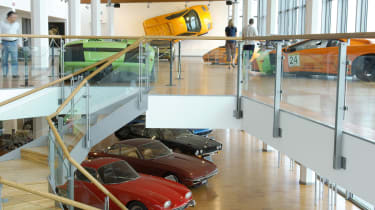 Not content with simply photographing every public road in the world, Google has no taken to photographing the interiors of many interesting buildings. One such building is the Lamborghini museum, located at the Sant'Agata factory.
The Museo di Automobili Lamborghini houses some of the rarest and most valuable Lamborghinis. This includes the earliest Countach in existence, the first Sesto Elemento, and much more from the company's 50 year history.
It isn't the first to be mapped though, both Honda and Mazda have virtual museums, or you fancy a bit more action, you can always take a virtual drive around the Silverstone circuit.
Here's the Street View tour, be sure to check out the interior on the Miura, and if you head to the first floor, the Sesto ElementoView Larger Map