Video: Google Street View comes to Silverstone
The Google Maps team sent the Street View Trike to Silverstone to map the circuit. Here's how it was done...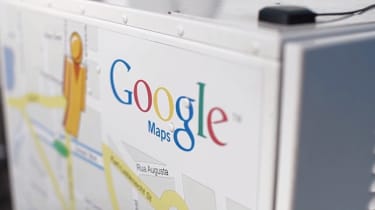 Since it was introduced in the USA back in 2007, Google Street View has expanded throughout the world, covering millions of miles in the process.
The latest expansion of the popular Google Maps feature, has been to photograph the inside of museums and other attractions, including this, the Silverstone race circuit.
The mapping process involves a Google Trike to do a ful lap, taking 360-degree photographs along the way. Silverstone provided three of its favourite cars to follow the trike, driving in various formations around the track.
The full lap took over 14 minutes in total. It certainly makes us wonder how long a lap of the Nurburgring would take...