Aston Martin Vantage review – British, brutal and brilliant fun
Aston Martin's smallest model isn't as polished or broadly talented as a Porsche 911, but has its own very distinct appeal
When the first modern-era Aston Martin V8 Vantage arrived on the scene in 2004 it marked something of a high point for a brand that always feels like it's on the precipice of disaster. Following the suave DB9, the V8 Vantage took its appeal, distilled it into an even more attractive two-seater body designed by Henrik Fisker and overlaid it with a brutish character that helped it become Aston's biggest ever seller.
So when its replacement was announced in 2018 with more power, more tech and a dramatic new look, all eyes were on it once again to not just be a brilliant sports car, but to also secure Aston's financial future – something it so far has not quite achieved.
Since its launch there has been an expansion and contraction of the range, with a Roadster derivative showing up in 2020 sporting a brand new front end that's also optionally available on the Coupe.
There was also a 200-unit limited-run AMR model that launched in 2019 with a Graziano seven–speed manual transmission, subsequently then being available as an option on series-production Vantages, before being dropped again in 2020.
More recently, Aston Martin decided to leverage its Formula 1 campaign with the F1 Edition. More of a tweaked base car than true Porsche GT3 rival, the F1 did bring with it valuable chassis and calibration changes that sharpened up the package. Since then, a flagship V12 Vantage has also been revealed, but unlike the previous model is strictly limited in number, with only 300 units being built and all being spoken for before it was publicly announced.
So there's a lot going on with the Vantage, but the key thing to keep in mind is that despite the challenges, it remains one of the most engaging and charismatic sports cars on sale. If ultimate, track-going capability is what you're looking for then some rivals do it better. But if you're wanting a brutish, charismatic and exciting sports car that looks like nothing else on the road, the Vantage certainly has its appeal.
Aston Martin Vantage in detail
Prices, specs and rivals
Despite only arriving in 2018, the upper sports car class is a very different place in 2022, with sales stalling on all but a few models (namely the incessantly popular Porsche 911), making it a tough market to crack for any contender. The Vantage's base price has risen to £131,100, and coupled with the fact it classically sits at the steep end of its comparison base it continues to be a rung above most key rivals. 
Partnership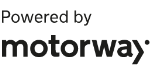 Need to sell your car?
Find your best offer from over 5,000+ dealers. It's that easy.
Said rivals include that Porsche mentioned above, which starts at £99,910 for a Carrera S. Standard equipment is compromised in the Porsche, but even with a few choice options it will still undercut the Vantage substantially. The even more capable and engaging GTS is £111,380, and if we're ignoring availability or daily drivability for a second, you can't ignore that the GT3 is only £430 more than the Aston at £131,530.
Audi's mid-engined R8 has been rationalised to one rear-wheel-drive model and one all-wheel-drive model. The base R8 RWD Performance also starts below the Aston at £129,785, comes with significantly more power, a more exotic V10 powertrain and that mid-engined chassis. Luckily for the Aston, the Audi has some set-up and engagement issues, but it still feels like a lot of car next to the Vantage.
Mercedes-AMG is on the cusp of launching a new GT that – even more than its predecessor – will mimic the Aston in layout and tech. McLaren's smallest Artura is now priced way over and above the Aston Martin though, at £182,500.
Vantage Roadsters are priced higher at £137,500, with the F1 Editions more again at £153,700 for the coupe and £159,700 for the soft-top. The V12 Vantage has not been priced, and won't likely need to be publically as it's already sold out.
Click on the links below for our reviews on specific Aston Martin Vantage derivatives: