Aston Martin Vantage V600 v Aston Martin Vantage GT8 – limited-run Astons go head-to-head
Coming from very different approaches, the GT8 and ultra-rare V600 took Aston Martin's previous-generation Vantage to different extremes
Aston Martins have long been celebrated for their raucous soundtracks, but this pair – the GT8 and V600 – revelled in that reputation, ramping up the decibel count to ensure the old 'AM305' Vantage went out not so much with a bang as a sonic boom.
It was with us a long time, that generation of Vantage. From 2005 until 2018 it stood firm as a pillar of Aston's range, proudly entering the fray as the affordable Aston to tackle the 997.1 Carrera. And for a while it did just that with considerable success. But as Porsche cycled through generation after generation of 911, the AM305 soldiered on – not without improvement or evolution, but never with the resources available to its nemesis in Zuffenhausen, and so the Porsche powered inexorably beyond reach.
> Limited-run Aston Martin V12 Vantage revealed with 690bhp
The fact Aston's new entry-level model was so clearly intended to be the marque's 911 challenger meant we couldn't help but hope for a genuinely track-focused model in the mould of a GT3 or GT3 RS. That it never came – at least not as a regular addition to the series production model range – remains a disappointment. Then again, Aston is hardly alone in failing to distil the essence of a pared-back, race-bred road car and repeat it time after time. As every manufacturer that fancies its chances soon discovers, five decades of RSs and two decades of GT3s are hard to beat.
The twilight years of a car's life can often be undignified as marketing teams struggle to inject fresh appeal into an all-too-familiar offering. The Vantage had had its fair share of special editions, but its core appeal remained strong enough to see it through. If anything, the old-school attributes that had begun to date it by mid-life became qualities that we craved as the march of progress increasingly engineered us out of the process of driving.
So where do the GT8 and V600 fit in? Built by the skunkworks Special Vehicle Operations team based at Aston's dedicated Wellesbourne facility, they are the product of the company's talent for high-yield, low-volume specials and unrivalled capability in delivering bespoke customer commissions.
Partnership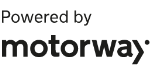 Need to sell your car?
Find your best offer from over 5,000+ dealers. It's that easy.
Built to exacting briefs – the former conceived by AML itself, the latter commissioned privately by a customer via the bespoke Q division – these extreme models are very different takes on a familiar and well-loved platform. Each is rooted in the notion of an 'ultimate' Vantage, yet they are divergent in intent and execution – the GT8 following that familiar Porsche playbook of hardcore road racer, the V600 preferring to channel the muscle and menace so brilliantly exemplified by Aston's bruising flagships of the '80s and '90s, while still boasting uncompromised dynamic capability. Together they represent the ultimate evolution of the breed.
These are rare and special cars. Just seven V600 coupes were built, this example being owned by the original commissioning customer, who sanctioned Aston to build the other half-dozen, plus seven V600 roadsters. There are more GT8s – 150 to be precise – but they were very much built to order and make for an extremely rare sighting on the road. All of which makes this gathering in the mountains of north Wales all the more exceptional.
To be faced with the choice between jumping in a GT8 and V600 is to appreciate the meaning of win-win. I could flip a coin, but in the end I'm drawn towards the GT8. For no other reason than it is fast becoming one of my all-time favourite 21st century Astons. This particular example is close to my perfect spec. That's to say with the six-speed manual transmission and lightweight titanium exhaust system. All I'd be tempted to add are the optional magnesium centre-lock wheels. I'd happily take it home.
Here is the GT3 rival we craved all along. With numerous carbonfibre body panels, more use of carbon inside, a lithium-ion battery and an extensive (and effective) aerodynamic package, its intent is explicit. In what Porsche would describe as Clubsport specification (that's to say all the lightweight options ticked, including the aforementioned mag rims and Ti exhaust, plus carbon roof and polycarbonate windows) it's 100kg lighter than a regular Vantage. With a starting price of £165,000 it was reassuringly expensive, but far from extortionate.
Climb in and you get a wonderful sense of focus and occasion. The seats hold you tight, the plain but nicely trimmed interior beautifully fit for purpose. Swathes of beautiful satin-finish moulded carbon form the door panels, with more carbon flowing through the centre console. The seat shells are also carbon, yet the ambience is far from austere, thanks to strategic use of Alcantara.
Slot in the key, then push and hold to hear the starter spin, before the V8 bursts into life. Modern Astons like to holler, but the GT8 is on another level. Raucous and unapologetic, it's the Noise Abatement Society's nemesis. Offering a manual 'box in a modern road racer might seem anathema, but a stick is now a cherished bastion of a more analogue driving experience. Likewise hydraulic power steering offers characteristically detailed feel and a meaty weight. Continuing the analogue theme, the GT8's fixed-rate suspension (tuned to suit the track, but retaining some low-speed civility) means there is no opportunity to fiddle with settings. Few cars of this era stand by such a pure and uncomplicated manifesto.
If there's a weak link it's the 4.7-litre V8. It's never been one of the great motors, and there was only so much Aston could do to pep it up for this application, the GT8 gaining 10bhp over a Vantage S for a peak of 440bhp. This said, it has a boisterous personality and sharp throttle response, so while its lack of torque means you need to work it hard to light the fireworks, and you never have the outright poke of the new breed of turbocharged Ferraris, Porsches or McLarens, the process of extracting what performance it does have is enormously satisfying.
It's how the GT8 copes with corners that leaves the most lasting impression. Blessed with a magical combination of meaty control weights and an overriding sense of deftness and reduced mass, it feels fabulously keen and agile. Though you're always aware this is a stiffly suspended car, it still manages to find a degree of pliancy that allows it to work, even on bumpier roads. Tremendous body control means you don't have to worry about grazing the belly or steer clear of less than smooth surfaces, and once you've pushed through that finely judged 'give' the GT8 corners flat and brilliantly balanced, with extraordinary front-end bite matched by tenacious traction at the rear.
When I first drove a GT8 I think I got a bit too hung up on the price versus performance equation, which is annoying as I am also the first to say cars are already too powerful. After a number of subsequent drives, this most recent outing on truly superb roads, the more I'm inclined to park the Top Trumps mindset and instead marvel at just how exciting it is to drive, or simply to be around.
The V600 has an extremely tough act to follow. Especially as it was the commissioning customer's wish to have a car that didn't rely on the usual road racer triggers to get the juices flowing. And then there's the £1.2million price. It's very hard to process the figure, but special series cars built in such tiny volumes still have to be fully developed, and require dedicated tooling. When they feature bespoke detailing to this degree you really do need bottomless pockets to commit to such a project. Better to celebrate the passion behind it than get too concerned with what it costs.
The objective was a Vantage with the wide-body look of the GT8 (and it's big brother, the GT12) but shorn of the wings and track aspiration. The customer also wanted design motifs unique to the V600 (bulging bonnet with perforated vents and larger Rapide AMR-style radiator aperture being the most obvious), together with a few subtle elements recognisable in the all-new Vantage. Beneath that distinctive bonnet he wanted the final-generation 5.9-litre V12, tuned to deliver a full 600 PS (592bhp) and mated to the seven-speed manual transmission. It would be his take on Porsche's 991-gen 911 R, while evoking the spirit of Newport Pagnell's twin-supercharged monsters. He certainly got his wish.
If the GT8 is an extrovert, the V600 is an introvert. This car in particular (number seven) has a deliciously covert vibe; think CIA protective agent with a holstered SIG Sauer pistol concealed beneath their jacket. Potency implied, but not explicitly revealed.
The lack of race car aero kit only serves to accentuate the V600's physique, which is muscular in the extreme. It's 50mm wider than a regular Vantage, the broader track filled to perfection by lightweight centre-lock wheels of a design unique to the V600 and wrapped in Michelin Pilot Super Sport tyres.
The sheer physicality of the shape is something to behold, but the detailing is subtle and satisfying when you spot it. The side vent in each front wing nods to both the classic Aston side strake from the regular Vantage and the scalloped vent that replaced it on the all-new car, while the bonnet perforations were taken from the DB10 Bond car. At the rear is a busy stack of diffuser and quad exhausts, but crucially no rear wing. The interior is a little more luxe than the GT8's, largely due to decorative broguing on some of the leather to match the bonnet perforations. There's plenty of smooth satin carbon, but the ambience remains appropriately understated.
Like the GT8, the V600 shares the AM305's compact feel. It always was a brilliantly packaged machine and these two serve as a reminder of how this generation of Vantage was just about the optimum size for British roads. It was this feeling of compactness that made the original shoehorning of Aston's largest engine into its smallest car seem gloriously anarchic. The V600 plays on this perfectly, the anticipation built by its looks delivered upon in spades when you start the V12 and feel the whole car pulse to its heartbeat.
The gearlever is attached to the seven-speed gearbox found in the V12 Vantage S. I'm a bit conflicted by this, for while I get the whole dog-leg thing and the added punch delivered by a tight spread of ratios, this 'box has what can best be described as a confused gate. Shift quality is slick enough, but working the intermediate gears requires thought and careful guiding of the lever. It gets better with practice, but I'd prefer the wholly intuitive six-speed 'box.
What I do like – very much – is the V12's boundless sense of power. It really is a force of nature from the moment you squeeze the throttle. It's not a wild, serrated motor such as you'll find in the nose of Ferrari's 812 Superfast, but it brims with the kind of brute force you want to feel in a car that carried the codename 'Dreadnought'.
Along fast, familiar Snowdonian roads the V600's delivery has an epic scale to match the scenery, with monumental reach and tractability that will devour the intermediate gears or pull one of the taller ratios in an endless elastic lunge that provokes a sensation akin to vertigo. Its this torque that makes the V600 more of a handful than the GT8. Switchable adaptive damping offers a wider operating window with greater comfort, but needs to be in the sportier of its settings to have the same degree of body control.
Unsurprisingly, the V600 requires a different style of driving. One that demands a greater degree of self-control and car control than the fast-twitch GT8. Extend the V600 and your palms begin to perspire. Not because it's inherently malevolent, but because 461lb ft in a short-wheelbase car requires quick wits and calm inputs, and because the through-the-gears ferocity is genuinely eye-widening.
Stopping power is abundant, thanks to 398mm carbon-ceramic front brakes. You use them more than the GT8's steel items, simply because you gain more speed between bends, and while its also true to say you won't carry quite so much speed into any given corner or series of direction changes (thanks to the extra weight over the front axle), the V600 still has rare feel and precision. It's a bruiser, but it's beautifully nuanced, endlessly entertaining and – when you are able to uncork the performance – unfailingly awe-inspiring.
Of course, fundamentally this has always been what distinguished the V8 and V12 Vantages. However, these two take those inherent characteristics and propel them to the next level. In the GT8 we have what I believe to be the best-handling of all modern Astons. In the V600 a machine that takes much of that dynamic capability and then deliberately stretches it with an epic excess of performance.
Both celebrate analogue over electronics, reward hard-won skill and nourish a true driver's need for physical and emotional connection. It's a crying shame so few were built and so few people will ever experience them, for they truly are the ultimate Astons.
Specs
| | | |
| --- | --- | --- |
|   | Aston Martin Vantage V600 | Aston Martin Vantage GT8 |
| Engine | V12, 5935cc  | V8, 4735cc |
| Power | 592bhp @ 7000rpm | 440bhp @ 7300rpm |
| Torque | 461lb ft @ 5500rpm | 361lb ft @ 5000rpm |
| Weight | n/a | 1530kg |
| Power-to-weight | n/a | 292bhp/ton |
| 0-62mph | c3.5sec | 4.4sec |
| Top speed | c185mph | 190mph |
| On sale | 2018 | 2016-2017 |
| Price when new | £1.2million | £165,000 |
This story was first featured in issue 274. Browse back issues at the evo shop.