Porsche 911 GT3 review – is this still the ultimate 911?
More than just desirable toy, the 911 GT3 really is a Porsche Cup car for the road
It's quite difficult to try to explain the almost cultish enthusiasm behind Porsche's 911 GT3 to non-car people. But for everyone else, if you're lucky enough to have spent some time behind the wheel of one, it's not hard to see why it has such an intense following. The Porsche 911, an icon that's cemented its place ever more steadfastly over 50 years as the ultimate sports car, is distilled, sharpened and presented in an exclusive package for those happy to part with a large sum of money for the privilege.
In 2021, Porsche brought us its latest GT3 based on the 992 911. In typical style, its evolution has been carefully managed, sharing its basic underlying chassis and naturally aspirated powertrains with the previous 991. Yet while the 992's subtle on-paper changes might not appear to be significant, its big improvement against the stopwatch around a certain German track reveals the detail changes that make the 992 GT3 more capable than ever before.
> 2023 Porsche 911 GT3: facelifted 992.2 spied cold weather testing
The 992 GT3 also gives its lucky buyers more choice than ever, with both six-speed manual and seven-speed PDK transmission options, as well as a return of the wingless Touring model, itself also available with both transmissions. Make use of the huge options list, and you can also tune the GT3 pretty much exactly to your taste, whether that be a stripped-out hardcore track day monster to pretty much the perfect high-performance road car.
Porsche 911 GT3: in detail 
Price and rivals 
Porsche will charge a base price of £146,400 for the 992 GT3 regardless of whether it's the standard model or the Touring, or fitted with a six-speed manual or seven-speed PDK. Four non-metallic colours are standard – a basic white, black, plus Porsche's Guards Red and Racing Yellow. A further five metallic options can be specified for £876, but for one of the four 'Special' non-metallic hues that jumps up to £2525. Porsche can paint your GT3 either one of its Porsche Exclusive PTS (paint-to-sample) colours, or even a fully bespoke PTS shade, but these will cost both extra time and money.
Partnership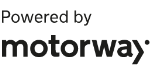 Need to sell your car?
Find your best offer from over 5,000+ dealers. It's that easy.
There are key hardware options that can change the GT3's overall character, so if you're wanting to take your GT3 on consistent track days, worthwhile options include stuff such as the no-cost Club Sport Package which adds a half-cage, but must be specified with the carbon-backed bucket seats which cost £3788. You can also specify a £2517 carbonfibre roof, helping lower the centre of gravity, a lap timer built into the Sports Chrono clock at £336, and the headline PCCB or Porsche's ceramic brake option – that'll be £6498, or £7079 if you'd prefer the usually yellow calipers painted in black. 
Going in the other direction and more comfort-biased options can include a set of tinted Matrix LED headlights at £2487, painted wheels for £842, a front axle lift at £2214, and things such as extended leather packages for the interior. One option we would recommend regardless of your preferred specification is the £1002 BOSE sound system, as the huge tyres and reduced interior sound deadening make for some pretty intrusive road noise that the basic system just can't outmuscle.
While that is all a lot of money, it is still much less than a Lamborghini Huracan Evo RWD (£165,000) without any options. Compared to the brilliant Huracan STO or a McLaren 765 LT, which costs the best part of £300,000, the GT3 is an absolute bargain.