Porsche Motorsport reveals new 911 GT3 R racer
Porsche's new 911 GT3 R racer will be run by both factory and customer teams across various GT3 formats
Porsche Motorsport has revealed the all-new 911 GT3 R racer that'll make its competition debut in 2023. This brand new racing car will be eligible to compete in most GT3 classes, from regional and national GT3 championships, endurance class races like the Spa-Francorchamps 24hrs and, from 2024, the FIA World Endurance Championship. 
Replacing one of Porsche Motorsport's most successful GT3 racers, the new 992-gen GT3 R won't just have the pressure to uphold its competition success, but also have to compete against successful racers like the Audi Sport R8 LMS GT3 and BMW's M4 GT3, not to mention new rivals like Ferrari's 296 GT3. 
To safeguard its progress, Porsche hasn't spent too much time increasing power or reducing weight – any large advantages would broadly be cancelled-out by the Balance of Performance regulations imposed by the FIA – but improving resilience and driveability. As a result, fundamental changes to the GT3 R's chassis layout have been made, such as increasing the wheelbase by 48mm and relocating many of the engine's ancillaries like the air conditioning system and radiator expansion tank further forward in the chassis. Porsche's done this to move more of the weight forward in the chassis, putting less stress on the rear tyres and improving the car's overall balance. 
The suspension system is largely unchanged from before, with double wishbones up front and a multi-link design at the rear, but the steering system is new, derived from the road-going GT3, but upgraded with various elements initially designed for the 911 RSR, which will wrap up its factory-backed campaign at the end of this year. The brakes are supplied from AP Racing, and consist of steel 390mm front rotors with six-piston calipers and 370mm rotors with four-piston calipers at the rear. 
The engine itself has also gone through some upgrades, with a larger 4194cc capacity (up from 3997cc) thanks to a larger crank case and a wider bore, increasing from 102mm to 104.5mm. This has boosted power marginally from the 991.2, now rated at 557bhp, a 15bhp increase. But more important than the overall power figure is that Porsche has optimised the power and torque curves to make the engine less rev-hungry, an advantage that turbocharged rivals like Ferrari's incoming 296 GT3 inherently gain from their more torque-rich motors. As with the previous-gen GT3 R, the engine's intake is through a 911 Turbo-style side intake.
Porsche's motorsport engine has also reduced the service requirements of the engine, only now needing a stripdown after 70 competitive hours, rather than the 60 required for the old unit. Unlike the GTE Pro-class 911 RSR, which controversially mounted the engine in a position that effectively made it mid-engined, the new GT3 R retains a proper rear-mounted engine position, but in order to assist underbody aero is tilted forward by 5.5 degrees, allowing the rear diffuser to sit taller and work with more aggressively profiled floor. This works in conjunction with the GT3 R's new elevated front splitter that complements the flat underbody which increases downforce without a penalty in drag. 
Partnership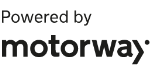 Need to sell your car?
Find your best offer from over 5,000+ dealers. It's that easy.
The GT3 R will be available for customer racing teams in time to compete in 2023, costing €511,000 (£428,790) not including local taxes. Come 2024, it'll join the new FIA GT3 class in the World Endurance championship, giving Porsche Motorsport a formidable pair of racers it hopes will dominate on the world's most auspicious circuits including Spa-Francorchamps, Le Mans and Silverstone.