997.2 Porsche 911 GT3 RS 4.0: review, history and specs of an icon
Considered by many to be one of Porsche's finest achievements, the 911 GT3 RS 4.0 was the ultimate 997, and might just be the ultimate 911
Brittle, cracked wiper blades drag themselves over the windscreen and just about clear a patch big enough to navigate through. The sun didn't really rise today but any effect it's had is now rapidly waning, the iron-grey sky darkening by the second. Sadly, not by so much that the headlights are having any real effect. In between a filthy day and a howling, forbiddingly black night, all is thick gloom and driving rain. This is not the road racer dream. Not the place for aggressive spring rates or barely there tread patterns. And yet I'm having one of the best drives of my life. I'm on a particularly gnarly section of the spectacular North Coast 500 route in Scotland and gripping the shiny, heavily worn Alcantara steering wheel of a battle-hardened 997 GT3 RS 4.0. How could it be any other way?
We've collectively written so much about the 997-generation GT3 RS you might wonder what's left to cover. After all, back in issue 200 we declared it the best car evo had ever tested. The one that aligned most perfectly with this dysfunctional little family's values and tastes. In an extraordinary group that included Ferrari 458 Speciale, the 2005-vintage Ford GT, M3 CSL, Honda Integra Type R, Clio Trophy, Noble M12 GTO-3R, Ferrari 575M, Lexus LFA, Murciélago SV and Mitsubishi Evo VI Tommi Mäkinen Edition, the 997 GT3 RS rose inexorably to the top. Every drive reaffirmed that its gritty feedback, fierce engine, and a chassis that melds connection, fluidity and control with such raw brilliance simply couldn't be beaten. And that was just the 'standard' 3.8-litre version. Maybe we should have retired the 997 GT3 RS from these pages right there and then. Untouchable. Undefeated.
> Porsche 718 Cayman GT4 RS 2022 review – the ultimate mid-engined sports car
Partnership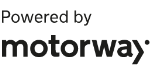 Need to sell your car?
Find your best offer from over 5,000+ dealers. It's that easy.
Well maybe. But where's the fun in that? And how could we even contemplate this issue's celebration the road racer breed without so much as a mention of this car? Plus, fate intervened. Porsche GB realised the 4.0 RS it had at its Silverstone-based Experience Centre wasn't a pre-production prototype, as previously thought. It was a real RS. Road-legal and ready to be driven away from the constraints of the brilliant range of test tracks and low-grip facilities at Silverstone and out into the great wide open. Scotland seemed the greatest and widest-open destination. What a place to see if our icon is still at the peak of its powers.
It has much to prove. More than any other car save maybe a Caterham, 911s have a habit of feeling timelessly brilliant as years advance, but there's no question that Porsche's GT car department has been on a roll of late and maybe, just maybe, the 4.0 has been eclipsed. Can any car be more exciting than a 991 GT2 RS on Cup 2 R tyres, for example? Panic-inducing fury and incongruously calming on-limit progression have never been so expertly balanced. Ferrari has been busy too, with the rampant Pista, and McLaren's scintillating 600LT demonstrates a dedication to saving mass that has resulted in unerring accuracy and head-spinning agility. The pace of evolution right now is unprecedented. As a wise man once said, the wheel's still in spin. Maybe back in issue 200 we did speak too soon.
Some things never change, though. The Four Point Oh looks so tough. Especially this one. Graphic pack fading back to nothing, brake discs scored and scratched, front splitter pitted and with its trailing edge corrugated and scraped. The matt black rims – grazed and with wheel weights applied with no care for aesthetics, of course – complete the picture. No doubt Porsche GB will soon return this car to its former glory now it has ascertained it's more than just a track-destined pre-pro car, but I can't help thinking the endurance racer-style scars create a glory all of their own. It's as authentic as a hand grenade and all I have to do is twist the key to pull the pin.
The ignition barrel is spring-loaded and there's no heft to the way the key turns. It feels oddly digital and flimsy. Luckily, by the time your brain has registered any mild disappointment the 4-litre flat-six has already woken and is chuntering and grinding its teeth and buzzing the fixed-back seat like a tuning fork. The single-mass flywheel clatters and chatters, adding to the racket. The iconic Mezger flat-six (tick that one off if you're playing GT3 bingo) is all business and, at idle at least, not even a tiny bit musical. Looking around at the plain, functional interior with its simple clutter-free steering wheel, stubby little gearlever with a six-speed gate etched upon it and a roll-cage filling the rear-view mirror, it shouldn't be any other way. In a world increasingly obsessed with worshipping paint-to-sample 911s with chintzy stitching details, this 4-litre is defiantly free from decoration. Its charisma is innate, not applied.
The simplicity, the manual gearbox and the upright glasshouse of the 997 undoubtedly creates a sense of old-school sensibilities. It's funny how the subsequent 991 and now 992 generation have made the 997 feel 'classic' so quickly. Yet it's worth remembering that this isn't some weedy relic that trades performance for an intangible and quaint 'charm'. The last of the Mezger-powered monsters still has a bite force that is hard to shake. The block and long-throw crank is straight from an RSR race car, the intake system was derived from the short-lived but fascinating GT3 R Hybrid, and new headers, less restrictive cats and titanium used throughout the exhaust system all help the 4-litre flat-six generate 493bhp at 8250rpm and 339lb ft at 5750rpm.
Pretty healthy numbers on a drizzly day in the Highlands. Porsche claimed 193mph and 0-62mph in 3.8sec. Without launch control or PDK, remember. Thanks to a number of lightweight parts borrowed from the GT2 RS (not to mention the rose-jointed rear suspension with helper springs for pre-load), the 4.0 RS weighs 1360kg, which is 70kg less than the most recent (991.2) GT3 RS and gives it a better power-to-weight ratio. This will not be one of those stories where I bang on about how accessible the old stager is, nor how it comes alive at much lower speeds. So you can all breathe a sigh of relief.
Although, hang on. I'm not yet out of the hotel car park and the RS is fully alive. Every piece of gravel that pings off its underside has moments earlier seeped through the steering wheel and into my hands, every control melds heft with delicate feedback, and the throttle pedal and engine are so in tune and provoke such an instant and precise reaction. Nothing paints a picture of the road surface quite like a 997 GT3 RS, and with the 4-litre there's even more detail and greater immediacy thanks to the additional torque and that fabulously direct rear axle. You don't need to be travelling more than 10mph to appreciate it. The newer GT cars have lighter, smoother and faster steering, and the damping is even more finessed, but whilst they gain in laser-like accuracy, there's nothing like the sense of connection at low speeds.
Nosing out of the Ledgowan Lodge Hotel in Achnasheen and heading west towards Applecross provides ample opportunity to see if that magic translates as speeds rise and the roads become more challenging. Some people find the 4.0 RS a little too uncompromising and certainly there's a titanium-tough resilience to the chassis. Tyre roar is even more raucous than in the 3.8-litre model, the ride more agitated, and on cold tyres and whilst oil, water and transmission slowly come up to temperature, there's a stiffness and aggression to the RS that can feel both intimidating and jarring. The RS is resolute.
Yet even these moments of pain are punctuated by pure bliss. There's just so much quality here. The steering has characteristic 911 noise and the tiny bit of play around the straight-ahead position creates a tangible sense of this car's engine location. Instinctively you begin to mentally prepare to drive around any initial understeer, to start to unlock the 4.0's potential. Only you don't have to. Apply anything more than just a few degrees of lock and the car suddenly snaps to attention and the front bites hard and clean. The worry that this car will be too unbending to start to work with the surface is instantly banished. Instead you're hypnotised by the way action and reaction have united in your very hands. There's no conundrum with the 4.0 RS. All that 911 folklore seems laughable. You almost think it along the road.
These roads – wide, fast and contoured in long, gently sweeping turns – are more supercar country than a scratcher's paradise, but the 4.0 feels perfectly at home. It has so much torque that you can howl along at a good pace without ever touching the upper reaches of the power band. Fourth gear is a monster. Roll into the throttle at barely 2000rpm and hear the fizz and rattle of the lightweight flywheel and feel the rear tyres load up and start to squeeze themselves into the surface. Now the accelerator and the rear axle are completely linked, almost magically so, and the rasping, gravelly flat-six has the muscle to fling the 997 around like a short-wheelbase 911. The combination of the engine's relentless torque and the added accuracy of the GT2 RS-spec rear suspension creates a driving experience distinct from that of the standard 3.8-litre car. Harsher? Yes. But also endowed with absolute clarity. Despite even higher limits, the 4.0 RS is just so easy to manipulate.
In truth, the 'perfect' 4.0 RS road, or at least the one you might perceive, is elusive for quite some time. The sweepers bunch up into ridiculously tight hairpins when we detour onto the Applecross Pass for a short time, then narrow into single track with evil bumps as we pick off Shieldaig and Torridon. I should just wind back the pace and enjoy the views.
And I do. Sometimes for two or three minutes at a time. But the sheer physicality of the 4.0 RS draws me back so quickly. The short, stiff gearshift can feel almost too heavy at times, but there's such joy in caressing each change. The engine revs so quickly that timing the blip for third to second feels akin to cracking a safe, and although nine times out of ten you might be a few (or a few hundred) revolutions out, that one shift where everything comes together is absolutely joyous. It's just one element of an experience that demands concentration but in return bombards with tactile sensation.
I've almost forgotten that we haven't quite hit upon 4.0 RS country when that iron-grey sky starts to rapidly fade to black. Too busy enjoying that mighty engine and its brilliantly mechanical din, the amazing sense that every moving part of this car is locked in symbiosis with the next and how that in turn allows you to drive so close to its limits at will. I know I'm meant to be exploring this car's weaknesses, too, comparing it to the cars that have followed and picking apart its dynamic to see where they might have moved the game on. But I've come to the conclusion that it doesn't matter. I defy anyone to be driving this car on these roads and find the capacity to think, even for a second, of how X or Y might be handling the same terrain and making the driver feel. The 997 GT3 RS 4.0 is simply too all-consuming for that. It grabs your attention and never lets go, every mile revealing new detail and nuance, every turn another opportunity to allow you to sink deeper and deeper into the process. If a passenger asked me right at this point if the McLaren 600LT was more fun or the 718 GT4 more accessible, I think I'd just burst out laughing. 'Erm… can't you see I've got stuff to do? And stop stamping on the bulkhead, the brake pedal is over here.'   
Just as I flick the wipers from intermittent to a continuous sweep, the road transforms again. We're closing in on the now iconic Kylesku Bridge and the landscape approaching it is incredible. Vast rock formations rise out of rolling moorland and the road is coarsely surfaced but two generous lanes in width, and it coils and heaves and plunges. This is the terrain you dream about when you're driving a 4.0 RS. The rain doesn't matter. In fact, it amplifies all the sensations, sharpens my own senses and raises the stakes. To call the next few minutes 'intense' would be an understatement. 
Forget the torque, I want to feel the power. So I hang on to each gear for as long as possible, throw unnecessary downshifts at the six-speed 'box, and now that I'm really getting into the brilliantly progressive – and, unusually for a 4.0 RS, iron – brakes the rev-matching comes easily. The 997 may have an almost classic look and feel to its interior, but the performance still feels rampant. It's one angry 911. Yet so manageable. The steering is bubbling with detail, its weight ebbing and flowing through each and every corner. 
On turn-in the RS always snaps cleanly towards the apex and then, if you're really carrying speed, you'll feel the steering lighten as the nose starts to very gently push into understeer. Wait barely a breath for the car to settle and then squeeze the throttle. Now the car is poised, perfectly balanced, and you can aggressively use the power and feel the rear tyres simply dig in and drive with stunning security. Once you know how precisely the car reacts under power that neutral phase signposts the start of any adventure you care to create. Make that breath on the throttle a more deliberate sigh and the balance shifts more noticeably as the front tyres bite hard. Your next throttle input dictates whether you need to smartly wind off lock to counter the yaw angle or actively wind on some opposite lock and ride out the ensuing slide. Either way there's almost zero intimidation factor, nor conscious decision-making. The RS is constantly shifting its balance, skimming over the surface, and yet it never feels like it could slip out of your hands. It's instinctive, intuitive and wildly thrilling.
By the time we reach the gorgeous little village of Kylesku I'm completely lost in this remarkable car. I wouldn't change a thing. I wouldn't swap its fierce charisma for the world and I can't think of a place I'd rather drive it. The road racer breed demands a certain mindset. You can't expect them to quietly morph into a GT car when you're not in the mood. They sometimes seem too focused on absolute control at the expense of fluidity and feel constrained on the public road.
However, just occasionally they coalesce into something extraordinary. Balancing innate aggression with finely judged dynamics, marrying raw excitement with startling precision, these cars absorb everything we love about motorsport and pour that magic onto the road and dump it directly into our nervous systems. The 997 GT3 RS 4.0 does all of that and more. And you know what's even better? Tomorrow we head further north, the forecast is for brilliant sunshine, Scotland will become even more magnificent and whatever sorts of roads we encounter, the RS will deliver unforgettable moments over and over again.
The best car we've ever driven? Right here and now I can't think of a good reason why not.
Porsche 911 GT3 RS 4.0 specs
| | |
| --- | --- |
| Engine | Flat-six, 3996cc |
| Power | 493bhp @ 8250rpm |
| Torque | 339lb ft @ 5750rpm |
| Weight | 1360kg |
| Power-to-weight | 368bhp/ton |
| 0-62mph | 3.8sec |
| Top speed | 193mph |
| On sale | 2011-12 |
| Price when new | £128,466 (2012) |
| Value today | £250,000-490,000 |
This story was shot alongside an episode of Jethro's new series, Petrolhead Planet, in which the 4.0 RS is joined in Scotland by a Carrera GT. The film is available now exclusively on Motor Trend. Start your free 14-day trial at MotorTrendOnDemand.com
This story was first featured in issue 274. Browse back issues at the evo shop.