Lamborghini Murcielago LP670-4 SV
Lambo's Murciélago is given a proper send-off with the most powerful version to date
If all the senses that get shattered when you drive a truly fast, loud and visceral supercar flat out, the one that's hardest to put back together is a sense of perspective. The intensity/insanity of the act obliterates normally reliable frames of reference embedded in a world of largely benign forces and sounds. To an F22 Raptor pilot or Lewis Hamilton, it might not seem extraordinary; they'd probably award the experience no-big-deal out of ten. For the rest of us, the hit is pure, mind-scrambling, off-the-scale exhilaration. There are advantages to being merely human.   So a few words of warning to anyone thinking of buying a Ferrari 599 GTB Fiorano in the belief that it will feel shockingly fast and as perspective-warping as the good bit of the Oblivion ride at Alton Towers. It will. Especially if you order it with the HGTE chassis upgrade pack which will allow you to brake later and turn harder. It will be a thing of beauty, dynamic grace and a joy forever, too. But if you want it to turn your sensible world coordinates to sushi, whatever you do don't be tempted to sample – either just before or after – the one car on earth that will put the fiercest Ferrari into perfectly focused perspective: the Lamborghini  Murciélago LP670-4 SV.
I'd driven a 599 HGTE a few days before returning to Italy to try the Super Veloce. The thrill generated by the Enzo-engined GT still hadn't worn off, especially the hot laps around Fiorano. Sir Stirling Moss, making the most of a rare visit to Maranello by chalking up his Fiorano debut with a dozen or so laps in a 250 GT SWB, was later treated to a few more laps in the passenger seat of the 599 and was rendered almost speechless by the experience, later registering his shock at the cornering and braking forces. It's that sort of car. You get out of it thinking, 'Well, bring it on. What can possibly deliver more pukka Italian V12 supercar violence than this?'
Partnership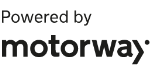 Need to sell your car?
Find your best offer from over 5,000+ dealers. It's that easy.
When Lamborghini released official details of the car that just might – the lighter, more powerful, granite-knuckled swansong version of Lambo's scissor-doored, mid-engined Murciélago LP640 flagship – I counted myself among the ranks of the slightly dubious. I'd hoped it would have still less weight, more power and rear- rather than four-wheel drive. And surely a nice round 700bhp wouldn't have been that hard to extract from 6.5 litres and 12 cylinders. A stripped-down, rear-drive Murciélago with 700 horsepower: the definitive Italian exoticar statement. 
But Lamborghini boss Stephan Winkelmann argued that at minus 100 kilos, plus 30bhp (making 661, or 670 PS) and with a bodyshell, aerodynamics and suspension extensively reworked to generate more grip, not only would the Murciélago SV offer 'an utterly unparalleled driving experience', but it would actually need its four-wheel drive to exploit the extra potential. The claimed headline performance figures – 0-62mph in 3.2sec, the ton in under seven and a top speed of 212mph (or 209mph with the optional larger 'Aeropack Wing', as fitted to our dazzling metallic orange example) – certainly help distance the SV from the LP640 and Ferrari 599 by the requisite fractions of a second and handful of mph on paper.  It wouldn't really matter which you'd just stepped from, though. However much you felt you'd synched with the visuals, sonics and heavy-duty manipulation of g-force, what the SV serves up is altogether more extraordinary, relentless and all-consuming.  
Truth is, attacking an empty stretch of mountain road in the SV hammers so much immediacy and raw excitement into the usual supercar mix, your heart nearly leaps out of your chest. The noise, the bite, the response, the grip and braking power – all require rapid mental recalibration to make much sense of. Not because they in any way defy the physics of what's possible given the basic hardware but because they're delivered with such unfiltered honesty and intensity. Both against the clock and subjectively, the SV is a savagely, intimidatingly fast car.    Although the shift speed of its e-gear transmission is less slovenly than before, it's still very far from seamless. Yet, in a strange way that seems entirely in keeping with the SV's physical, bull-necked character – a double-clutcher would be altogether too smooth and suave for this car, though there's little doubt the optional (but heavier) six-speed manual gearbox would suit it best of all. 
Below 4700 revs the engine is merely brutal, from there to the 8500rpm red line it's insane – an electrifying ball of energy that screams the hairs off the back of your neck and thumps the lightened LP to three-figure speeds quicker than you can decide if that's where you really want to go. If it isn't, the enormous carbon-ceramic discs can wipe off the speed even more rapidly.
But not today. Gus Gregory hasn't found us a photo location so much as a tarmac rally stage, and what's more, we seem to be the only people up here. But even now I feel under-prepared for the onslaught of sensations I know I should moderate but, for the life on me, simply can't seem to: not least the way the SV grabs tarmac and hurls it backwards. Again, it isn't just the accelerative lunge for the horizon that momentarily makes me forget to breathe but the way it builds to a shattering crescendo gear after gear. In summary, this thing goes like hell.
And corners do little to blunt its charge. What's perhaps most remarkable about the SV's chassis is its eagerness to translate even the most fleeting and subtle helm input into meaningful action. You can nuance a cornering line with steering or throttle. And with so much width to place on the road, it's a revelation that it can be done so accurately. This is the other side to the SV's character – it feels focused and intimate. The colossal output from the engine is met without contrivance or nerves from the chassis. Just grip, conviction and precision. 
The ride is remarkable, too: ultra firm and biased heavily towards body control over comfort, but it still manages to round-off edges without jinking or jarring. It's completely oblivious to mid-bend bumps as well. Power oversteer? With the torque split rear-biased it isn't off the agenda, especially if you stay on the brakes while turning in, but you'd better be quick with the opposite lock. Let it get too out of shape and there's no way back.
In some respects, though, the Murciélago SV misses the mark. When you first see it, it looks incredibly dramatic. With familiarity that palls and you realise that the beauty of the plain Murciélago has been corrupted by the fussy black SV modifications. And, for me at least, the carbon-shelled race seats are almost excruciatingly uncomfortable, providing zilch in the way of lumbar support. In these respects, a Ferrari 599 HGTE has it well and truly beaten. The Fezza is also miles ahead as an all-round, everyday supercar. But when it comes to sheer, epic supercar sensation, the Murciélago SV might well be the best there's ever been.
Watch the Lamborghini Murcielago LP670-4 SV video.
Specifications
| | |
| --- | --- |
| Engine | V12 |
| Location | Mid, longitudinal |
| Displacement | 6496cc |
| Max power | 661bhp @ 8000rpm |
| Max torque | 487lb ft @ 6500rpm |
| Transmission | e-gear paddle-shift gearbox (six-speed manual optional), four-wheel drive, front and rear limited-slip diffs |
| Front suspension | Double wishbones, coil springs, gas dampers, anti-roll bar |
| Rear suspension | Double wishbones, coil springs, gas dampers, anti-roll bar |
| Brakes | Vented carbon-ceramic discs, 380mm front and rear, EBD, ABS, TC |
| Wheels |   8.5 x 18in front, 13 x 18in rear, aluminium alloy |
| Tyres | 245/35 ZR18 front, 335/30 ZR18 rear, Pirelli P Zero Corsa |
| Weight (kerb) | 1565kg |
| Power/weight | 429bhp/ton |
| 0-62mph | 3.2sec (claimed) |
| Top speed | 212mph (claimed) |
| Basic price | £221,335 |
| On sale | Summer 2009 |