Lamborghini Murcielago
Rather like retiring a racehorse, it's now time for the Murciélago to bow out and take on lighter duties
It was September 2004 when I pointed SG54's short nose through the doors of Lamborghini Manchester with just 64 miles on the clock, and while the 44,594 miles that followed weren't all plain sailing, I can't think of anything I've driven before or since that can get close to the sense of occasion when those scissor doors slammed shut and that fabulous 6.2-litre V12 exploded into life.
Back then the plan was to run the Lambo for three months or so, then hopefully offload it at near the original price (Murciélagos aren't exactly thick on the ground now; three years ago they were rarer still). But one Sunday morning it all went wrong. Hammering down a favourite B-road, listening to that gorgeous gear whine and the jet-like roar from those huge Tubi tips, it dawned on me that I just couldn't let this leviathan go. I wasn't ready to give up the dream. A way would have to be found to justify the projected expense and enable me to really use this Lamborghini.
For a supercar, the Murciélago was surprisingly easy to live with. The boot was huge (far bigger than a Gallardo's) and those attention-grabbing scissor doors really did help in tight spots. That said, parking on a street got no easier during my three years with the car. The Murciélago is a monster that has the ability to make its driver look foolish, and mine succeeded in doing just that on several occasions. One attempt to reverse 'Balboni'-style (door up, rear end on sill, leaning out) in front of onlookers ended in disaster when my foot slipped off the clutch and I hit a Clio parked behind…
Being centre stage is something you just have to get used to when piloting a seven-foot-wide carrot-coloured beast around town, as associate editor Tomalin discovered when he borrowed the Murciélago for a week. He clearly enjoyed the experience, but as he handed back the keys his first words were 'How do you cope with the attention?' I knew what he meant. As the months passed I found I became both more aware of it and more uncomfortable with it. In the end I bottled it and had the windows tinted. But that doesn't help when you trip over the wide doorsill while exiting the car and end up in a heap on the pavement…
Partnership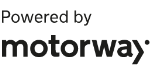 Need to sell your car?
Find your best offer from over 5,000+ dealers. It's that easy.
Parking aside, there wasn't much to complain about in daily driving. The A-pillars often got in the way (a small price to pay to be able to gaze at Donckerwolke's stunning design when you got out) and the huge pantograph wiper would lift off the screen at high speeds. I also discovered early on that the Murciélago was sadly lacking in the brake department. In fact I can honestly say that the middle pedal on my Vauxhall Corsa van had more bite. And while the Murcie's discs were just about adequate for the road, after a couple of laps on track I'd soon find the brake pedal sinking into the carpet, accompanied by alarmingly little in the way of actual stopping power. So I'm sure you can imagine I wasn't best pleased when, three months after I took delivery of my Murciélago, the 2005 model appeared with – yep, you guessed it – new callipers borrowed from the Gallardo, totally transforming the car's stopping abilities. Oh, and it got a redesigned wiper set-up too!
Upgrading to a set of Tarox discs improved the braking situation on my car, while another essential addition was the Tubi Style exhaust tips and silencer. The factory back-box weighs an incredible 40kg, so losing that in favour of the Tubi resulted in an immediate 30kg weight saving, but, of course, the main difference was to the sound. Instead of being strangled by its standard Euro-pandering pipes, the big Lambo was suddenly able to clear its throat. The sound of that V12 thundering through tunnels will stay with me for a long time.
Wear and tear wise, bar a worn patch on the driver's seat, the interior was still almost like new after all those miles, and the exterior still had a lovely deep sheen to it thanks to the Zymol wax treatments it received – a worthwhile move, I reckon.
Reliability? On the face of it, it doesn't look good for the Murciélago, particularly with it blotting its copybook at the last moment with a whopping £11,580 bill for a new crankshaft. But the need for that work was almost certainly as a result of this Lambo enduring far more circuit use than is normal – around 7000 miles in total, in fact. Remove that from the equation and, when you consider that SG54 travelled a further 38,000 miles on the road in all weathers, it's not had a bad track record at all. Most of the faults I encountered were those common to the model (temperamental throttle bodies, central locking that suddenly acquired a mind of its own, an annoying ticking noise emanating from the front nearside wheel), and all were fixed under warranty quickly and efficiently.
Covering all those miles, it was inevitable that I would get to know my dealer, Lamborghini Manchester, pretty well, and a more enthusiastic bunch of Lambophiles I couldn't hope to meet. A chat with the technicians was always possible – a nice touch and a good sign in my book.
Supercar running costs are still prohibitive, though – servicing alone topped £18K over three years – which is why SG54 was put to work for its living, offering passenger 'hot laps' and later driving experiences at Bruntingthorpe Proving Ground and other venues. In year three it almost broke even too, although this didn't address the final, huge sting in the tail: catastrophic depreciation.
And that, my friends, is the problem. Beg, borrow and steal to acquire your favourite Italian exotic, but dare to buck the trend by actually using it on a regular basis and, when you come to sell, you'll be spanked harder than if you paid a visit to a dominatrix in a Parisian brothel. It's a ridiculously outmoded state of affairs, since Italian supercars are far tougher than they were even ten years ago, but a high-mileage Murciélago is almost unsaleable at a sensible price.
So the decision has been made. I'm going to ride the storm and keep this Lambo until things level out. How long that will be is anyone's guess…
Running Costs
| | |
| --- | --- |
| Date acquired | September 2004 |
| Total mileage | 44,658 |
| Duration of test | 34 months |
| Average MPG | 10.0mpg |
| Servicing costs | £18,425 (2004: £375, 2005:£5,300, 2006: £6,300, 2007: £6,450) |
| Consumables | £500 (two clutches), £7,264 (eight sets of Pirellis), £1,500 (Tarox brake discs), £2,800 (eight sets of pads), £11,580 (replacement crankshaft), £1,000 (other) |
| Price new | £172,655 |
| Trade in value | £85,000 |
| Depreciation | £87,655 |