Porsche Carrera GT – review, history, prices and specs
Before the debut of the bonkers 918, the Porsche Carrera GT was the holy grail as far as Porsche hypercars were concerned and it's still a stunning drivers' car
The Porsche Carrera GT comes from a generation of hypercars we'll never see the like of again. A glorious embodiment of unadulterated analogue car design before the digital age took over and forced us to consider batteries, electric motors, kWhs and range anxiety. Built with the simple aim of providing the thrill of driving, it's the very embodiment of an evo car.
It was by no means the flashiest or most flamboyant machine of its time but it was built with traditional Porsche attention to detail and offers an exquisite driving experience. When viewed against traditional competitors, the Carrera GT might lack the razzmatazz of machinery such as a Zonda or an Enzo but if its looks were a little plain Jane in comparison, its engineering integrity couldn't be faulted.
Compared to some exotica it had an extensive production run – 1270 examples rolled out of the Leipzig factory of a planned 1500 – but don't expect any bargains to be popping up anytime soon. Each and every Porsche Carrera GT had been sold before it was finished and Porsche reputedly made money on every car. There was a £330k price tag when the car was new and you'll need approximately double that to secure one in today's market. 
Porsche Carrera GT in detail
The Carrera GT certainly had a convoluted gestation period that can trace its roots all the way back to the early 1990s when Porsche designed a stillborn 3.5-litre V10 for the Footwork F1 team. While Footwork cancelled the Porsche connection after a fairly disastrous dalliance with an unremarkable Stuttgart V12 in 1991 Porsche was left with a V10 on its hands without a car to which to fit it. It was decided it would make the perfect basis for its next generation of Le Mans Prototype and was further developed during the 1990s.
Partnership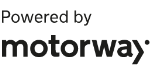 Need to sell your car?
Find your best offer from over 5,000+ dealers. It's that easy.
Quite what the internal wranglings within Porsche were at the time we'll probably never know but with sales of 911s and the Boxster starting to flatline the decision was made that a further product line was required – enter the Cayenne. The big 4x4 would absorb significant sums in development costs and an expensive LMP program was deemed to be surplus to requirements so was canned at the end of the 1990s.
With the Cayenne utilising VW hardware it may well have been the right move politically for Porsche to drop its Le Mans contender, leaving the way open for Audi (VW's sister brand let's not forget) to then dominate at Le Mans. Regardless of exactly what deals were done behind closed doors, the bottom line was that Porsche had a more or less fully developed V10 and nowhere to put it. Enter the Carrera GT.
It was first shown as a concept at the Geneva motor show in 2000 and the curvaceous two-seater garnered plenty of positive response, so much so that Porsche put it into production. The V10, that had had a maximum capacity of 5.5-litres during its racing program, was further enlarged to 5773cc and was dry sumped and bolted to the carbon fibre chassis as an integral part of it. It was as cutting edge as things could be back then with a closed deck construction, a 68-degree Vee angle, variable valve timing and titanium conrods. Perhaps it lacked the wild headline power figures of some of its contemporaries but it was a work of art, weighed just 215kg and sounded absolutely divine.
The rest of the Carrera GT was just as high-tech as the engine. As mentioned, it featured a carbon fibre monocoque with the engine mounted low down for maximum agility while the fuel tanks were mounted either side of the engine for perfect weight distribution, whether they were full or empty. Power was transmitted via a six-speed manual gearbox – no flappy paddle fripperies for the Carrera GT – and it featured a Porsche Ceramic Composite Clutch to cope with 435lb ft of torque and huge 335 section rear tyres.
In practice, that clutch could be a tricky one to operate – all the early road tests feature the word 'stalled' – but later cars were better, having been fitted with a modified version of the two-piece clutch. Even so, hill starts are best avoided.
The rest of the car followed the same attention to detail as you'd expect for a Porsche flagship with lightweight Porsche Ceramic Composite Brakes, aluminium wheels, lightweight seats and a carbon hood that weighed less than five kilos.
Where some other manufacturers filled their cabins with the sort of fripperies that allowed owners to see where they'd spent their money, the Carrera GT's cockpit was more functional, even if it did feature the expected air conditioning and sat nav in the floating centre console. The traditional five dial Porsche layout was very much in evidence and combined with a low seating position and perfectly weighted and positioned pedals it had all the ingredients needed for the perfect driving environment.
Specs
Engine: 5773cc, 68-degree V10
Power: 604bhp @ 8000rpm
Torque: 435lb ft @ 5700rpm
Weight : 1380kg
Power-to-weight: 445bhp/ton
0-62mph: 3.7sec (claimed)
Top speed: 206mph (claimed)
Price: £321,093 (2005)
What we said – Supercar showdown 2005
You don't just get into the Carrera GT: you drop into it, shimmying over the broad sill and sliding first one hip, then the other, over the high-sided, hard-edged driver's seat. Once in, the driving position is perfect. Before you that big, plain steering wheel, behind it a pair of large, unadorned analogue dials with inset digital displays for secondary information. Switchgear for the lights and ventilation is unashamedly functional, the pedals well placed and perfect for fancy footwork.
The Carrera GT's race-bred V10 starts on the twist of a key (how conventional!) and treats bystanders to an exuberant and uniquely melodious exhaust bark. From the more privileged position of the driver's seat the engine's note isn't quite so silken, an underlying and ever-present mechanical chatter pulsing through the carbon chassis, adding to the sense that this is more a living organism than a mere machine.
At its launch much fuss was made about the abrupt action of the GT's compact and hard-wearing carbon-ceramic clutch. Clearly Porsche has continued to develop this aspect of the Carrera, for this later car's (number 477) clutch is much easier to balance while retaining a deliciously positive feel at the point of engagement. Coupled to a similarly precise six-speed H-pattern gearbox, the Carrera GT is a terrifically engaging car to drive from the moment you depress the clutch pedal, slot first and feed in the power.
You don't get quite the same gut-squirming instant display of torque-to-weight as you do in the Pagani, but the Carrera GT is similarly explosive, and you have to be disciplined with your throttle usage, squeezing the pedal rather than mashing it, as you can and do in the Ferrari. Even with the stability control wisely engaged, you have to be wary of wheelspin in the lower gears. This comes as a surprise after the tighter control of the Ferrari and Pagani, but once Porsche's systems and sensors detect some lateral forces at work, the electronics tighten their grip. Even so, it's a mark of the Porsche's ultimate sporting focus that its stability system is the last to blink, and the first to re-open its eyes.
Perhaps because of this knowledge, it's harder to relax with the Porsche, especially as it's also the edgiest of the trio in the rain. It takes more time and a bigger leap of faith to trust it, but once you've nudged into the zone where the stability system begins to work, you know that you can trust the GT to help you out. What's more, it promises to come alive when the roads are dry.
That V10 is an absolute masterpiece. So free-revving and instantaneous, so responsive to the most minute throttle inputs, you don't so much drive the Carrera GT as play it like an instrument. When driven all-out, the gearbox is possibly the best manual 'box around, delivering lightning fast shifts that engage with absolute precision, and the brakes, though initially feeling as though they lack assistance at times of less commitment, come into their own with a perfectly judged combination of progression and pedal travel that facilitates delicious heel-and-toe downshifts.
There's less compliance to the damping, with more 'noise' through the steering as a result. It jiggles over bumps and sniffs at cambers more insistently than the impeccably filtered Zonda's steering feedback, but when you ask everything of the front-end the distractions fade, leaving you with an explicit flow of information. You have to work at it in the Carrera, concentrate on being positive and precise with your inputs at times when the Zonda might cut you a little more slack. To do so your work rate needs to be higher, and your palms are most probably sweatier, but because you get so dialled-in to the Porsche's responses, if it does decide to twitch its tail, you've snapped in a correction instinctively. More demanding and less forgiving, the Carrera GT is a racer at heart, cohesion building in line with your commitment.
What to pay – Porsche Carrera GT
The Carrera GT is very much into classic hypercar territory these days and prices can be anything from £400,000 to £800,000 depending on the condition of the example in question.