Porsche Carerra GT
Black-flagged at Donington and the final invoice arrives for the panel repairs and respray
Back on track again with the Carrera GT, this time at an evo trackday at Donington. I wasn't sure what to expect from the day and was a little perturbed to find the paddock crammed with about fifty 40ft trucks full of race cars. I was uncertain how the Carrera GT would fit in with such slicked-up machinery, but I needn't have worried. As it was there were three groups, two for the racers and one for the road cars, and so we went out to play. The day was dry, so the track was quick, and with over 600bhp the CGT was loads of fun – that is until I was black-flagged.
I should have expected trouble after my conversation earlier in the day with the marshall controlling noise limits. He'd asked me if the car was a 911 GT3 RS! If it was, he told me, then it would certainly be black-flagged for noise. As it was, I was pulled in for registering 101dB against a limit for the day of 98dB, so that was the end of the fun in the CGT. Fortunately I'd also brought along my F430 Challenge car, which unbelievably managed to get round for the whole of the day, albeit in the higher gears to reduce my noise output. All in all an excellent day.
Not quite so enjoyable has been the arrival of the final invoices for the repairs to the car. As you may recall, I had a low-speed slide into a tyre-wall at Castle Combe and decided to have the cosmetically damaged panels repainted. Most of the panels were protected with Armourfend, which did an absolutely brilliant job.
However, I decided that the majority of the remaining scratches on the car would not be polished out, which meant a partial respray. To do a proper job we decided that around half of the panels should be removed for painting, but this has proven to be an expensive decision on my part, the bill for the paint coming in at just over £9000. The only component to be damaged was a carbonfibre duct to one of the rear radiators, which I decided to have replaced even though you couldn't see it. That little job resulted in an invoice for £1867.66.
Partnership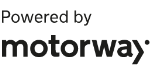 Need to sell your car?
Find your best offer from over 5,000+ dealers. It's that easy.
Finally the protective covering was replaced. I decided to use the 3m film again, as supplied by Armourfend, as I believe it is the best available and had it not been fitted to the car originally the damage could have been significantly greater (not least to my bank balance). This produced the final bill of £253.33. Which all adds up to costs of £11,222.99 this month – rather painful punishment for one small moment of inattention.
Never mind. The next outing for the CGT will be at Silverstone, on the Grand Prix circuit, which will give the car an opportunity to stretch its legs even further. Fingers crossed…
Running Costs
| | |
| --- | --- |
| Date acquired | February 2006 |
| Total mileage | 11,876 |
| Costs this month | £11,222.99 |
| Mileage this month | 1245 |
| MPG this month | 17.8 |