Lamborghini Murcielago LP640 v Jaguar XJ220
How does Lamborghini's mighty Murcielago LP640 compare against Jaguar's classic XJ220 on the track? We find out
An aura of chilled omnipotence. The phenomenon is hypnotic, its calming influence on the immediate vicinity more effective than any number of speed humps. Everyday tensions and rivalries are paralysed in the big Lambo's presence. Loud boys in their Fiestas and Corsas put a sock in it; petty paranoias embedded in the relative status/power/acceleration of warmed-up family hatchbacks are rendered more than usually foolish as the true world order judders violently into sharp focus. You just don't mess with the Murcie and the Murcie doesn't mess with you. Why would you want to try, and why would it want to bother? Crushing inevitability snuffs out the thought of a challenge before it's had a chance to form.
And if you're in a Ferrari 599 or a Zonda F? Mutual respect nulls the rivalry. And if you're in a Bugatti Veyron? Hierarchical protocol simply kicks in at a higher level: Veyron drivers never, ever have to try. So nothing disturbs the calm.
And if you're in a metallic turquoise Jaguar XJ220? Well, that's different. Drive it into the same air space and the Lambo's spell collapses like a giant soap bubble unable to hold its form in the presence of something altogether rarer and more dramatic. One of the most extraordinary and beautiful cars ever to reach production, the world's first hypercar (hitting close to 220mph while the McLaren F1 was still climbing off the drawing board) was vilified at its birth in 1992, by those who'd put down a deposit on its original £361,000 price (which would rise to over £400,000 by launch), for not having the 500bhp V12 engine, four-wheel drive and scissor doors promised in the concept and, at nearly 7ft wide, being too big for British roads.
That it ended up with an even more potent (542bhp) twin-turbo V6 and a lighter, rear-drive drivetrain didn't cut much ice back then, though ironically the approach would garner more acceptance now. Even so, the XJ220 has always been regarded as something of an over-sized, over-endowed freak, an outsider that was never invited to join the cosy supercar cabal. The motoring press loved it, but commercially the XJ220 was a fiasco. Only 281 were made between 1992 and 1994 against a projected run of 350.
Partnership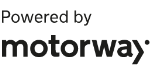 Need to sell your car?
Find your best offer from over 5,000+ dealers. It's that easy.
Find a used Jaguar XJ220 for sale on the Classic and Performance Car site.
Sitting in the Jaguar again, it isn't hard to see why. It doesn't feel as special as it should, save for the vaguely fighter-like flourish given by the bank of auxiliary dials set into a panel on the driver's door. Nothing feels awkward or exotic. And the seats are almost absurdly comfortable, with proper lumbar support and formidable slabs of leather to locate your torso. In fact, the cabin is remarkably trim, functional and easy to see out of for a car whose unfettered, flowing external appearance now seems outrageous next to the comparatively spare, lean and compact Lambo. Mind you, the Murcie's interior is such a riot of Italian stylistic braggadocio that you feel compelled to sit there for a few minutes just to take it all in. It kind of primes you for what's about to follow.
Undoubtedly the more unsettling experience is to be found in the loudly idling Jag, though, its Metro 6R4-derived V6 making up for in resonance and clatter what it lacks in mechanical musicality. It seems such an oddly prosaic place from which to conduct a car with the ballistic wherewithal to set this year's 'How Fast?' jamboree alight: 220mph capability, shockwave presence, flame-shooting exhausts, granny-felling engine noise, rear tyres wide enough to attract an acid rain micro-climate (they're even wider than the Lambo's!) and an attitude that celebrates excess in all areas.
All that rubber, the long wheelbase and the width-restriction-busting track count for something, too. Cornering forces compress your torso against the pronounced wings of the seat, positively urging exploration of what you blithely assume must be the chassis' outer limits. But on dry roads, you don't even get close. True, there are things you have to adjust to in the XJ220 – size, turbo lag, steering that initially seems heavy and unresponsive, strong understeer in the tightest bends, brakes that aren't really up to the job – but learn its ways and it's actually a skilled poise-and-purchase practitioner, parlaying extremely serious stonk into fairly stunning speed across the ground through a polished fusion of grip, neutrality and benign adjustability. Steering feel and precision improve with speed, while the pliancy of the ride is something to marvel at. As long as you're mindful of the car's gargantuan girth (obviously less of an issue on track), going ludicrously fast seems trivially easy – an impression compounded by the loud but comparatively anodyne engine note.
And just look at those figures: 0-60mph in 3.6sec, 0-100mph in 7.9, 11.7sec for the standing quarter, and 1min 26.7sec for the lap. Despite its near 100bhp advantage and four-wheel drive, the Lamborghini can do little better in a straight line, although it was 1.6sec quicker around the West Circuit despite some damp patches when it took its turn on track. But the big difference, and it is massive, is how much more exciting, entertaining and accessible the LP640 is to drive. As well as feeling much more manageable, the sensations it generates are all-consuming and hugely addictive. The Murciélago's V12 is arguably the greatest ever to power a production car, a machine of tireless energy, astonishing flexibility and, when fully exercised, shocking sonic presence. In particular, the metallic resonant yowl that develops in the back of the Murcie's throat from 3500rpm connects viscerally and lingers. Give the Lambo its head on any decent straight and its push is unabatingly savage, gear after bellowing gear.
It feels thunderously fast down the straights, awesomely stable under braking and amazingly precise and poised through the turns, even when drifting. After the XJ220, it's almost absurdly agile, steering keenly, the tail faithful to each direction change, mass kept subtly in check by the electronic traction regimes. The ride is firm but extremely well controlled and the body structure feels vault-solid.
Brute force and balletic agility, the LP640 has both. What it doesn't have is enough sheer speed to drop the old Jag. Truth is, very little does.
Lap Times
| | | |
| --- | --- | --- |
| THE FACTS | Lamborghini LP640 | Jaguar XJ220 |
| Layout | Mid engine, four-wheel drive | Mid engine, rear-wheel drive |
| Engine | V12, 6496cc | V6, 3498cc, twin-turbo |
| Max power | 631bhp @ 8000rpm | 542bhp @ 7200rpm |
| Max torque | 487lb ft @ 6000rpm | 475lb ft @ 4500rpm |
| Actual weight | 1841kg | 1512kg |
| Power-to-weight | 348bhp/ton | 364bhp/ton |
| Weight distribution | 42:58 front:rear | 42:58 front:rear |
| Basic price | £192,000 | £403,000 (1993) |
| PERFORMANCE | Lamborghini | Jaguar |
| 0-30 | 1.7 | 1.9 |
| 0-40 | 2.3 | 2.5 |
| 0-50 | 2.8 | 3 |
| 0-60 | 3.4 | 3.6 |
| 0-70 | 4.5 | 4.6 |
| 0-80 | 5.4 | 5.5 |
| 0-90 | 6.3 | 6.5 |
| 0-100 | 8 | 7.9 |
| 0-110 | 9.3 | 9.3 |
| 0-120 | 10.7 | 10.8 |
| 0-130 | 12.6 | 12.6 |
| 0-140 | 14.6 | 14.9 |
| 0-150 | - | 17.4 |
| 1/4 mile secs | 11.6 | 11.7 |
| 1/4 mile mph | 125.3 | 125 |
| Top speed mph | 211 | 213 |