2013 Lamborghini Aventador LP700-4 Roadster review and pictures
We drive the Lamborghini Aventador LP700-4 Roadster. The best convertible supercar on sale?
What is it?
The open-top version of Lamborghini's flagship supercar, the Aventador LP700-4. It comes equipped with a mostly composite two-part removable hardtop roof.
A car defined by its origami-meets-Lockheed styling and extraordinary V12 engine, the Lamborghini Aventador Roadster promises a thrilling driving experience and unrivalled visual presence. Technical highlights?Haldex IV four-wheel drive transmission, single-clutch paddle shift gearbox, carbonfibre chassis and inboard pushrod suspension. Much has been said about the visual theatre of Lamborghinis - the styling and the drama - but let's raise a glass for the Aventador's technological features.
The Roadster hits a top speed of 217mph (identical to the coupe) and sprints to 62mph in 3 seconds – 0.1sec slower than the coupe. At 1625kg (dry), the Roadster is 50kg heavier than the coupe.
The 6.5-litre V12 engine gets stop/start and there's a tweak of the transmission software to allow slightly softer gearshifts – the first Aventadors had a rib-cracking gearshift in the hardcore Corsa setting – the update promises to smooth the shift.
What's it like to drive?
We know that that the Aventador coupe is a surprisingly capable and driveable car – a car that invites you to work rather than fight with it – and the Roadster is no different.
Our test car had bigger wheels than we've experience before on the coupe (optional 20 inch on the front and 21 at the rear) and larger tyres (255/30 and 355/30 respectively). As a result, the Roadster bites a little more keenly at the front, and delivers astonishing traction on exit.  The steering weight and feel is sufficient to encourage you to push hard into corners, where understeer builds initially. Get on the gas hard and drive through this transient phase and the Roadster composes itself and explodes from corner to corner. Balance in higher speed corners is particularly impressive. As a driver's car, the Aventador Roadster is great – as a supercar experience it is off the scale. Lamborghini at its best, then.
Partnership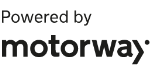 Need to sell your car?
Find your best offer from over 5,000+ dealers. It's that easy.
Of the three driving modes (Stradale, Sport and Corsa), Sport is the most entertaining – with a greater proportion of torque (90%) allocated to the rear wheels. Corsa is the fastest mode, but less rewarding. The latter's gearshift is indeed a touch softer - but it'll still pop a rib if you're not careful…
As a caveat, we had plenty of track time, but limited road driving on the crowded launch schedule in Miami so we'll reserve full judgment until we've experienced the car on more varied roads. We'll post another review here once we have.
How does it compare?
As absurd as it sounds for a £294,665 car, the Aventador Roadster is good value. There is no other new rival (on price) that can get close to delivering the wildly acute supercar experience. There are greater driving thrills to be had from Ferrari 458, and a McLaren 12C feels every bit as quick, but to enjoy a more visceral supercar you need to spend another £500,000 on a Pagani Huayra. Saying that, the Pagani's (AMG made) engine is nowhere near as charismatic as the Lamborghini's.
Anything else I need to know?
Lamborghini has delivered over 1200 Aventadors in just over 12 months – it is proving to be a huge success for the company. The Roadster already has a year-long waiting list. Used cars will carry a premium for quite a while, meaning those lucky early customers will be able to drive and enjoy their Roadster for quite some time until depreciation kicks in. Lucky sods.
Specifications
| | |
| --- | --- |
| Engine | V12, 6498cc |
| Max power | 690bhp @ 8250rpm |
| Max torque | 509lb ft @ 5500rpm |
| 0-60 | 3.0sec (claimed 0-62) |
| Top speed | 217mph |
| On sale | Now |