Lamborghini Murcielago
Over 122,000 miles in a Murcielago? Simon George's Lamborghini has been put to good use...
It was way back in issue 075 that SG54 LAM first thundered onto the pages of evo, then with a mere 64 miles on its clock. Regular readers may recall that my original plan of attack was to hang on to it for a few months, live the dream, then hopefully sell it on at a minimal loss, since Murciélagos were still rare beasts at the time. Trouble is, it just didn't turn out like that. Over 122,000 miles later, the orange monster is still here. So what happened?
Quite early on I realised that instead of constantly shelling out, there had to be a way of generating an income from owning such a legend. Fortunately, through a bit of trial and error, I discovered that there was, and the rest, as they say, is history. So not only has this Murciélago rocketed past 120K, it's also been driven by 1511 people on track and has traversed 16 countries in between.
Of course, SG54 retired from these pages in 2007 – when it had just shy of 45,000 miles on the clock – to be replaced by the awesome LP640. This would supposedly allow the old racehorse to take on lighter duties, but again, it wasn't to be. So how has it been over the last 77,000 miles? Well, strangely enough it settled down after it left the Fast Fleet, and I'm pleased to report that it drives better than ever and has suffered only relatively minor issues such as the handbrake regularly going out of adjustment (a well-known Italian supercar trait), the odd 'hunting' episode at idle (thanks to wayward throttle bodies) and the rear spoiler refusing to go down when the ignition is switched off. On top of this, there's been regular maintenance, which recently included the car's fourth clutch at a not insignificant £5000. Interior-wise it still looks great, although unsurprisingly the Schedoni leather driver's seat looks battle-scarred.
Partnership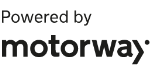 Need to sell your car?
Find your best offer from over 5,000+ dealers. It's that easy.
>Find a used Lamborghini Murcielago for sale on the Classic and Peformance<
The Achilles heel of the 2001-2005 Murciélagos is undoubtedly the brakes. Derived from the Diablo 6.0, they are just about adequate for the road, but on track they fade dreadfully. Later Murciélagos benefit from the far superior front calipers and discs from the Gallardo, which transform the car's stopping power, so upgrading SG54 seemed like an obvious move. Unfortunately it's not quite as easy as one might think to upgrade an early Murciélago to the later spec, since the larger calipers also require the later Hercules or Hemera-style road wheels, as seen on the current LP640, and at about four grand these don't come cheap. Nevertheless, with all the required parts gathered and delivered along with the car to Mode Performance at Silverstone (01327 855700), the job was done.
Constant use had resulted in some quite severe battle scars on the Lambo's front bumper, so I put in a call to Audi dealer Smith Knight Fay of Stockport (0161 335 0724). Well used to working on carbonfibre, they actually ended up painting every panel bar the roof, doing a superb job that seemed very reasonable at a tad under £6000. As for the car's current mechanical status, the tech bods at Lamborghini Manchester have noted that the V12 is now 'a bit rattly' – not surprising for a Murciélago that's covered a mileage equivalent to driving around the planet nearly five times!
Having said that, the V12 consistently fires up like a wartime Merlin, and if I'm feeling particularly energetic I'll still take the orange monster over the LP640. Why? Well it's more 'raw' for sure, feeling like a Routemaster compared to the slickness of the newer car, but it's also that bit more rewarding. It lacks the killer punch of the LP, but all the same I enjoy the extra effort required to wring the best out of it.
So what does the future hold? Considering the current climate, the Murciélago is staying firmly put. It will be a couple of years before it hits 200,000 miles, but it's on the cards all the same. Actually, I remember reading somewhere that Saab once donated an American owner a replacement car when his 99 hit a million miles. I'll have an LP670-4 SV, please, Mr Winkelmann…
Running Costs
| | |
| --- | --- |
| Date acquired | September 2004 |
| Total mileage | 122,339 |
| Servicing costs | £18,391 (clutch, paint, wheels and brakes) |
| Mileage this month | 922 |
| MPG this month | 12.5 |