Lamborghini Urus S 2023 review
Five years in, Lambo's SUV is now available in two updated variants. First up for assessment, it's the entry-level S
It's been a long time since Lamborghini produced something subtle and the updated Urus isn't going to change that anytime soon. Having been in unexpected awe (all things being relative of course) of the Urus Performante's on-track capabilities in issue 304, the more restrained (all things being, well you know) Urus S model delivers a shock: it's an improved machine over its non-S predecessor. Although, once again, everything's relative. 
As part of the 2023 mid-life update, two Uruses now make up the range where once there was just one. Both S and Performante use the same 4-litre twin-turbo V8 you'll find in everything from a Bentley Flying Spur to an Audi RS6 or Porsche Panamera. In both Lambos the peak figures are 657bhp and 627lb ft – the former a 16bhp increase over the original Urus, the latter unchanged – so the differences between the two new models come down to how you dress them (the S's carbonfibre bonnet is painted, the Performante's is exposed weave) and some subtle changes beneath the skin, including how their engines breathe (the Performante has an Akrapovic exhaust system) and how they ride (the S has air springs rather than 20mm-shorter steel items).
> Porsche Cayenne Turbo GT 2021 review – can it take on the Aston Martin DBX707?
From the moment the S's V8 announces it's firing on all cylinders with a roar to wake the dead (and annoy your neighbours), to its eagerness to demonstrate everything it is capable of all of the time, it's clear the Urus S really isn't interested in being subtle. In its softest Strada mode the V8's throttle response is as sharp as its VW Group relatives are when wound up to Sport, and the shifts of the eight-speed auto gearbox are equally quick/abrupt in its mildest setting as others are when dialled up a level higher. It requires recalibration of your muscle memory to be softer with your inputs if you're not to be at the mercy of a powertrain that's never not operating at nine-tenths. 
Partnership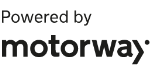 Need to sell your car?
Find your best offer from over 5,000+ dealers. It's that easy.
Switch to Sport mode and the aggression increases, the throttle harder to modulate, the transmission thumping home every upshift. I'm not sure when you'd think Corsa was a good option, but on the road it's the Urus S's biggest enemy, just as the requirement to cycle through every drive mode in order to return to Comfort is all a bit counter-intuitive. 
This aggressiveness doesn't continue with the chassis thankfully, with the combination of air springs, four-wheel steering and torque vectoring via the rear limited-slip diff providing the Urus with more of a deft touch than you were perhaps expecting and would certainly give it credit for. The ride isn't jarring, smothering the surface pretty well rather than bludgeoning it to death, even with 22-inch wheels and a 40-profile tyre. When it does feel on the firm side it is to the benefit of body control that offers enough lean to, er, lean against whilst maintaining a flatness during direction changes that cars of this ilk usually stumble over, finding it impossible to disguise their mammoth bulk. 
Push too hard and the front runs away with itself as expected; lift off the throttle and the tail quickly swings into line and is just as willing to keep going. Suffice to say it's not the most intuitive machine to balance on the limit of its capabilities, and if it's cold and damp the optional Pirelli P Zero Corsa tyres (on a 2.2-ton SUV!) slide across the surface despite the mass squeezing them into it.
It's easy to criticise the Urus. From its overly busy exterior and interior design to its raucous attitude and 'always on' approach, you need to forgive a great deal before you can appreciate what Lamborghini's engineers have achieved. It's not the car for us, but the 20,000-plus that have already been delivered do allow Sant'Agata to continue to build those oh-so-special, not-so-subtle machines of our dreams.
Lamborghini Urus S specs
| | |
| --- | --- |
| Engine | V8, 3996cc, twin-turbo |
| Power | 657bhp @ 6000rpm |
| Torque | 627lb ft @ 2300-4500rpm |
| Weight | 2197kg (305bhp/ton) |
| 0-62mph | 3.5sec |
| Top speed | 190mph |
| Basic price | £188,000 |
This story was first featured in evo issue 308.