Rolls-Royce Wraith review, price and specs
Do sporting pretensions sabotage the Wraith's luxury credentials on Britain's notoriously rough roads?
What is it?
The Rolls-Royce Wraith is essentially a coupe version of the brand's 'smallest' vehicle, the Ghost, though there's a little more to it than that.
Rolls-Royce doesn't stoop to using the word 'sporty' in its literature, instead calling it the firm's most dynamic car yet. Every technical aspect is thus tweaked for a slightly more incisive drive.
When we first drove the Wraith on the international launch in Austria (evo 189) we found it to be a well-judged package, but those smooth Alpine roads may have flattered the chassis tuning. When faced with a broken British road, does the 'dynamic' Wraith remain as dignified as a Rolls-Royce should?
Engine, transmission and 0-60 time
With an uprated version of the Ghost's twin-turbo V12, the Wraith is the most powerful Rolls to date. It channels its 624bhp and 590lb ft to the rear wheels via a ZF eight-speed gearbox. Fully lit the Wraith will hustle itself to 60mph in 4.4 seconds, which is pretty sprightly for something that counts a mid-sized yacht as its closest rival.
The big V12 operates with such little fuss and with such vast reserves of instant torque that it could almost be an electric motor. The gearbox, too, is so swift and smooth in its operation that the driver is hardly aware of it, yet under full load the Wraith is alarmingly quick in a straight line.
Technical highlights
The coupe shares its underpinnings with the Ghost four-door saloon, but a wider rear track, shorter wheelbase and lower roofline contribute to what Rolls-Royce describes as its 'most involving driving experience'. 
The two-door fastback styling isn't classically beautiful, but there can be no doubt that it's distinctive, while the front aspect is every bit as imposing as one would hope. The graphite paintwork of this test car is perhaps more tasteful than the optional two-tone scheme, although it would be a stretch to use that same term for those enormous 21-inch chrome wheels. Matters of taste aside, the Wraith is very obviously a Rolls-Royce and nothing else, which is perhaps the most important thing.
Driving and performance
Despite being tuned for sporting dynamics more than any other Rolls-Royce before it, the Wraith still rides with all the pliancy of a proper super-luxury car. In fact, the way it gently dismisses uneven surfaces and bumps – all in a single damper stroke; calmly and gently, without disturbing the cabin – is best described as dignified. It moves along a road so serenely, and with so little engine and road noise, that the stresses of the day are left behind with the exhaust fumes.
Partnership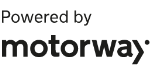 Need to sell your car?
Find your best offer from over 5,000+ dealers. It's that easy.
The truly impressive thing about the chassis tuning is that the Wraith not only rides well, but it also has abundant body control. The damping is so well resolved that no sequence of corners or violent compression will upset its composure. It rolls to a point in corners, but never to uncomfortable angles. Again, dignified.
What's more, the steering, though light and uncommunicative, is brilliantly accurate. You would imagine that a light and vague helm might make guiding such a broad, valuable car through town quite a discomforting experience, but there's so little slack in the steering, with tiny inputs met with a natural and commensurate response from the front axle, that quite the opposite is true.
Rivals
Whether objectively or subjectively, the Wraith has no close rivals. Some cars offer similar (and indeed greater) performance for a great deal less money, though they don't come close for character.
Two that come closest include the Bentley Continental GT W12 and Mercedes-Benz S65 AMG Coupe. Each displaces a similarly vast capacity and fires on twelve cylinders, with 0-60mph times in the four-second range and lofty levels of luxury. In reality few buyers will cross-shop the Bentley or Mercedes with the Rolls-Royce (many owners will have the means to buy all three) but each treads a similar path of thunderous performance and ultra-luxurious surroundings.
Anything else I need to know?
We can't discuss a Rolls-Royce taking time to assess and appreciate the driving environment. For the most part the spacious cabin is impressive. The rich, dark wood panelling across the dashboard and doors, the big chairs wrapped in soft leather and the deep-pile carpets lend an air of ultimate luxury. It's better appointed than your typical country manor drawing room and the quality of the materials and the fit and finish give the impression that it might wear the years even better, too.
What does jar a little – and this is now a common criticism of Britain's once-independent luxury manufacturers that are now owned by global car corporations – is the shared infotainment componentry. Like the Bentley Continental GT, which borrows its systems and switchgear from Volkswagen Group, the Wraith's multimedia interface is too clearly a dressed-up BMW iDrive system. It's true that it works effectively with familiarity, but we want to feel that these cars are bespoke and handcrafted by artisans. Parts sharing such as this doesn't help us to suspend our disbelief. 
The Rolls-Royce Wraith isn't an engaging drivers' car, but to criticise it for that – even in light of Rolls' sporting claims – seems to be missing the point. It should, instead, be judged in the context of the job it's built to do, and in those terms there's very little indeed to find fault with.
Price
Rolls Royce is asking £235,000 for the Wraith, but this cost will inevitably increase when buyers start to customise the car.
| | |
| --- | --- |
| Engine | V12, 6592cc, twin-turbo |
| Power | 624bhp @ 5600rpm |
| Torque | 590lb ft @ 1500-5500rpm |
| Top speed (limited) | 155mph |
| 0-62mph (claimed) | 4.6sec |
| MPG | 20.2 |
| On sale | Now |