2019 Skoda Kamiq review – little to love, yet little to hate
Skoda's late to the city SUV party, but might have just hit the jackpot in what will surely be a big seller...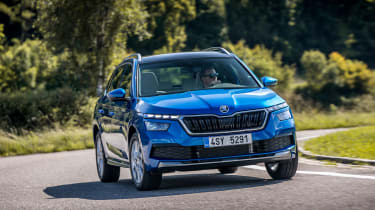 This is a car designed to sell. The Skoda Kamiq is a new city-sized SUV that will join Skoda's rapidly expanding SUV range at its entry point both price and size-wise. Its underlying chassis and powertrains are all derived from similarly sized Volkswagen group products, but with a greater emphasis on those core Skoda qualities of space, value, and one more recently cultivated, a sharp and confident design language.
Now of course, the Kamiq is hardly at the evo heartland, but it is a car with some serious sales potential, and one worth evaluating as it's highly likely someone you know will quite honestly be in the market to buy such a car.
Engine, transmission and 0-60 time
Three different engines are available from launch, made up of a turbocharged three-cylinder 1-litre petrol in two outputs, a 1.5-litre turbocharged four and the now superfluous-feeling 1.6-litre TDi. It's the three-pot petrol that's likely to make up a majority of sales in the UK, and you can see why, as its balance of performance and refinement is just as impressive in the Kamiq as in other Volkswagen group products.
Power figures for each of these engine choices is predictably modest, the three-pot peaking at either 94 or 114bhp. The former is perhaps not as glacial as you might expect, but still hardly spritely. The grumbly diesel feels equally breathless, but with a distinct drop in refinement. We've yet to drive the 1.5-litre petrol version, although from experience of driving that powertrain in other Skoda models, it's exceptionally refined, if lacking in any real verve thanks to its diesel-like torque spread.
Most models are available with both manual and DSG options, but this is a front-wheel-drive-only model, as the Kamiq's torsion bar rear suspension and underlying chassis have not been designed to accommodate those rear driveshafts. Not that you'll need it as traction is unyielding in all models, but it's a feature very few, if any sub-compact SUVs offer. A 114bhp 1-litre petrol with a manual transmission will just pop below the ten-second 0 to 62mph barrier at 9.9sec.
Technical highlights
It might not come as a surprise to find out that the technical highlights within the Kamiq are not fancy remote reservoir dampers or a tricked-up limited-slip differential. Rather, the Kamiq's biggest talent is the ability to squeeze nearly every bit of usable cubic capacity out of what is a very small footprint. The rear seats are big, and the boot bigger than an average hatchback of the class above; perhaps most pertinently it also has a good spread of up-to-date tech.
Partnership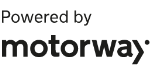 Need to sell your car?
Find your best offer from over 5,000+ dealers. It's that easy.
The interior layout is near-identical to that of the Scala hatchback, featuring the same clean architecture to a high-level infotainment screen. Specced correctly, the interior isn't as austere as many others in the class, and everything is logically laid out. Save for the lack of a volume knob, it's a strong effort from the Czechs.
What's it like to drive?
It will come as little surprise to hear the Kamiq's driving experience is nothing but easy. The driving position is only slightly loftier than usual – visibility is good, the corners easily identifiable. Sounds like a Ford Fusion, doesn't it? Next to its main rivals it's every bit as good to drive as it needs to be, with good enough body control without making it feel stiff-legged or brittle. The larger 18-inch wheel option is utterly pointless here – best keep the standard 16- and 17-inch tyres nice and chunky.
It's evident that the underlying chassis is stiff and well insulated – something not guaranteed at this level – which gives the suspension the best basis possible to be as effective as it can be in keeping you isolated from the road surface, if that's your thing. It's certainly not entertaining in a traditional way, but at the same time feels like it has little compromise over a normal hatchback of the same size. Concentrate really hard and the immediate control interfaces such as the steering, clutch and transmission have a very slight slackness to them that a Volkswagen or Audi of the same size and platform lack. The flipside is that the optional DSG is definitely smoother and more deftly calibrated than similar set-ups around the group.
There will not be a vRS model, or anything similar, so any real depth of handling talent will be a wasted use of a perfectly good chassis, but for its purpose, the Kamiq handles exactly as well as it should.
Price and rivals
UK prices have yet to be announced, but should start at around £17,500 for an entry-level model, rising to around somewhere over £22,000 for a high-spec 1.5-litre model. All are well equipped, with basic touchscreen infotainment systems, air conditioning and alloy wheels. The Kamiq is available with loads of high-end equipment such as a digital driver's display, glass roof and LED headlights, but most of it is relegated to the options list regardless of specification.
Competition is everywhere, but not exactly varied, with rivals such as the SEAT Arona and Volkswagen T-Cross less of a cousin and more of a sibling in terms of closeness. If there is a difference, it might be the design, which looks more SUV-like thanks to the dark cladding and slightly higher roofs. Ford has the incoming Puma compact SUV to rival the Skoda, and there's also Peugeot's sharp new 2008 that offers a few extra inches of ground clearance. 
The reality is, between it and its closest rivals, the Skoda Kamiq will likely appeal on its LED headlights and the colour of the showroom demo rather than handling prowess, but, when push comes to shove, the Skoda's assured handling and blanket competence will ensure it's a hit when dealers receive their first truckloads in October this year.