Suzuki Swift Sport review - pictures
Visit/suzuki/swift-sport/202892/suzuki-swift-sport-hybrid-2020-review-not-quite-the-fiesta-st-rival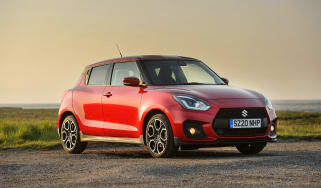 Suzuki Swift Sport Hybrid 2020 review – not quite a Fiesta ST rival
Suzuki's supermini gets a shot in the arm, but at what price? Quite a big one, actually.
Visit/suzuki/swift-sport/202682/mild-hybrid-suzuki-swift-sport-goes-on-sale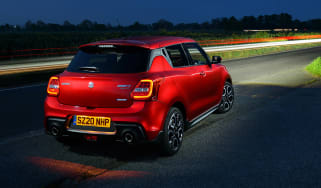 Mild-hybrid Suzuki Swift Sport goes on sale
More money, less performance for latest Swift Sport may be a hard sell
Visit/suzuki/swift-sport/202079/ctc-suzuki-swift-sport-review-the-aftermarket-answer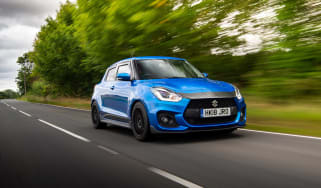 CTC Suzuki Swift Sport review
The Suzuki Swift Sport might have the ingredients of a great junior hot hatch, but it's never quite all come together – does CTC fix its issues?