Abarth 124 Spider (2016-2019) review
Flawed but boisterous; fun and with plenty of character, its problem is a lack of finesse and its dreary engine
The Abarth 124 is a small rear-wheel drive Italian roaster in the traditional sense. Its front-engined rear-wheel drive layout, compact two seater cabin and retro-pastiche styling are derived from a recipe well-used, but the 124's gestation was a somewhat more convoluted affair than you might expect.
Built in Hiroshima, the small rear-wheel drive chassis comes courtesy of Mazda, while the engine is one of Fiat's boosty Multiair turbocharged petrol units, rather than the naturally-aspirated twin-cam you'd generally associate with an Italian roadster.
It has also been styled to emulate examples from its past, and while its ingredients might be confused, the supermini supercar demeanor is pure Abarth – all pomp and circumstance, only smaller. 
The problem is, it didn't seem to resonate with buyers, and less than four years on the Abarth 124 Spider has been discontinued, along with its lesser Fiat cousin. As an experiment from a business perspective you might not be surprised by its relative lack of commercial success, but what about its success as a driver's car
Abarth 124 Spider: in detail 
Engine, gearbox and technical specs – Fiat's Multiair turbocharged four-pot is paired with a standard six-speed manual. Autos are available, but not recommended
Performance and 0-60 time – Driven by its high torque-to-weight ratio rather than power, speed builds more quickly than its 184bhp would suggest
Ride and handling – More composed than its MX-5 and Fiat 124 relatives, but lacks the breadth of ability found in a GT86
MPG and running costs – Fuel economy is impressive thanks to its clever engine tech and low kerb weight 
Interior and tech – Near-identical to the MX-5, Abarth's red stitching and decor suit the racy Italian vibe
Design – Abarth's retro-look styling is not to everyone's taste, but it's certainly impressionable on the road; especially with the black graphic pack
Prices, specs and rivals
At a tad under £30k, the Abarth's price certainly wasn't as junior as it's dimensions would have led you to believe. All models were reasonably well equipped, mind, with the usual spread of convenience features, including Mazda's infotainment system which is frill-free but easy to use and responsive enough.
Partnership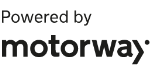 Need to sell your car?
Find your best offer from over 5,000+ dealers. It's that easy.
The Mazda MX-5 on which it was based is slightly less expensive, and available in more variants spread between £23,300 and £29,905, but you'll have to shell out at least £28k to get into the 2-litre, which not only nearly matches the Abarth for power, but is also now a sweet, crisp unit befitting the rear-wheel drive chassis. 
The Toyota GT86 is also an option at this price point. It's chassis is inarguably the sweetest in the class, with excellent body control and steering matched with a boisterous handling balance that makes use of excellent balance and its low centre of gravity. The Toyota's limitations lie in its powertrain, which despite its near-200bhp power figure is tinny, bereft of torque and often feels strained. The transmission too lacks the MX-5 and Abarth's short shift action and oily-slickness. At just under £28,000 it's also good value, but it is only available as a coupe.
evo Verdict
Italian and Japanese automotive partnerships haven't always been the most successful. Giugiaro's original Lexus GS300 was disappointingly bland, Nissan Autech's Zagato Stelvio completely bizarre, and the Nissan Cherry-based Alfa Romeo Arna catastrophically awful.
But Mazda and Fiat's collaboration on the 124 Spider (based on the MX-5, built in Hiroshima and graced with an Italian heart and clothing) is much more like it, and the Abarth 124 Spider is the best of the bunch.
Basically, it's a lot of fun, and while it has many of the MX-5's foibles, it also has plenty of character to make up for it. It isn't the fastest sports car, nor the most sophisticated, but the combination of a roaring turbocharged engine, tactile gearshift and easily-accessible limits make almost any journey enjoyable. 
evo Tip
Abarth offers an automatic gearbox in the 124 Spider. We've not yet driven an example so-equipped, but it's hard to imagine the six-speed auto suiting the character of the car quite as well as the snappy, satisfying manual, so we'd be tempted to opt for the latter.
The 124's distinctive styling is immeasurably improved by the inclusion of the retro-style matt black bonnet and bootlid too, so given it's an option that comes entirely free of charge, it's a box we'd tick.
evo Comment
'With the tration control fully off, the Abarth feels like it can breathe and fully express itself, and without huge reserves of power it's never intimidating. The limited-slip differential is well tuned to the rest of the car, the speed and degree at which it locks up really helping the Abarth feel instinctive and transparent. With the back end squatting as you work the rear wheels with the throttle, the Abarth can be extremely good fun.' Will Beaumont, evo 225