Alpine A110 review - style, speed, agility; the French coupe delivers - Alpine A110 MPG and running costs
The Alpine A110 is a refreshing tonic to Teutonic rivals. Agile, fast and gorgeous to look at, it almost justifies its hefty price tag.
MPG and running costs
Given its impressive performance potential the Alpine actually delivers surprising frugality – and that's largely down to its lack of mass. According to its own claims the A110 emits just 141g/km of CO2 and will return 45.6mpg. That's probably not far off the reality as we managed 34.4mpg on our Super Test, which included fast road driving, performance figuring and setting a lap time
With real world use you can expect regular forays into the forties – on a recent motorway run the computer showed over 45mpg, and the A110's sheer economy of movement means you rarely need to thrash it to generate decent pace.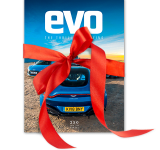 Subscribe to evo magazine
If you're passionate about the world's greatest performance cars, experience the thrill of driving with evo magazine. Try your first 5 issues for £5.
Another benefit of the Alpine's low weight is that it'll be kinder to consumables, such as tyres and brakes, which is especially good news if you plan on taking your A110 on track. The rubber is a reasonable size, too, with 205/40 R18s at the front and 235/40 R18s at the rear on most models (with a 17-inch wheel and tyre combo also available).
With low wear rates comes cheaper servicing costs, with only routine fluid changes likely for most scheduled maintenance. And because most of the oily bits are shared with run-of-the-mill Renaults you can expect prices to be reasonable – although currently only a select handful of dealers are authorised to work on the A110. Finally, strong demand and limited supply means you can expect not to lose too much financially when it comes to depreciation.