Ariel Atom 500 V8
500bhp, 550kg, 0-60mph in 2.3sec. The V8 Atom could be the world's fastest accelerating car
The Ariel Atom V8 is bonkers. 500bhp in a car that weighs 550kg, giving a power to weight ratio of over 900bhp per ton and 0-60mph in a claimed 2.3sec. According to Ariel boss Simon Saunders, 'in 10 years time you might not be able to do this sort of thing any more'. We'd go slightly further; it's hard to believe the Ariel Atom V8 is permitted to exist right now. There are precedents of course – the Caparo T1 (video here) and Caterham's fearsome V8 Levante spring to mind, but this Atom has a higher power to weight ratio than either; higher even than a GP2 car…
The Atom V8 has been in the offing for a couple of years now: much rumoured, but only now, with development kinks ironed out, officially announced. Let's dwell on the statistics for a moment, because they will be this car's major talking point. The bespoke 3.0-litre flat-plane crank 32-valve V8 is developed in America by Hartley and produces 500bhp and 284lb ft. It's derived from a pair of Suzuki Hayabusa motorcycle engines, which explains why peak torque arrives at 7750rpm and power at a scarcely credible 10,600rpm. 'We haven't verified the performance yet', Saunders told us, 'but with the Veyron laying down performance benchmarks we wanted to put our own line in the sand.'
If the Atom can get within a few tenths of its claimed figures, it should ease its way into the title of world's most accelerative production car. The claims are 0-60mph in 2.3secs and 100mph in 5.4secs – quicker than a Veyron (in which we recorded times of 2.8sec and 5.8sec and put it up against a Nissan GT-R on video) and given the Atom's minimalist build, much, much more intense.
Key to its sprinting ability is an hydraulically activated Sadev six speed sequential gearbox that allows flat up-shifts and cuts shift times to just 40 milliseconds. Weighing just 550kg, the Atom V8 boasts a power to weight ratio of 909bhp per ton.
Partnership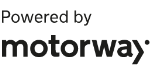 Need to sell your car?
Find your best offer from over 5,000+ dealers. It's that easy.
The suspension has been uprated and now features aerofoil section wishbones and pushrods, the aluminium monotube dampers have remote reservoirs while magnesium wheels help keep unsprung weight down. Elsewhere there's a new LCD dash display and additional engine bay bracing, plus all V8s will also have a gold powdercoat chassis finish.
So how will the Atom V8 behave? 'We spent almost three years developing the V8', says Saunders, ' and the key was to maintain driveability – our customers are normal drivers, not astronauts'.
Only 25 V8s will be built and despite an asking price of £124,850 plus VAT (£146,699), 20 have already been sold. Each will be handbuilt by a team of two and individually tailored to the buyer: suspension settings, the limited slip differential and even gear ratios can be tuned according to the owner's preferences. Produced alongside the existing model range (Ariel currently produces around 100 cars per annum), all should be delivered by the end of next year.