Aston Martin Vanquish winter testing video
evo takes a seat in the new Aston AM310 Vanquish during its winter testing in Northern Sweden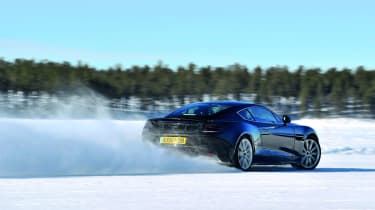 evo's Richard Meaden gets an exclusive ride in the new Aston Martin AM310 Vanquish prototype before it made its public debut. This video, shot in northern Sweden, shows the company's new flagship undergoing the final stages of development work, skating on and around a frozen lake...
Read the full story in evo 173.
Subscribe for more videos on the evo TV youtube channel.