Forza Motorsport 5 Audi R18 e-tron video
Turn 10 and Audi have been working together for the latest instalment of the Forza Motorsport franchise. Video here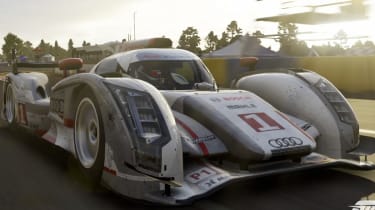 Microsoft has released a new video documentary, looking at the latest instalment of the Forza Motorsport series, and the special partnership with Audi – and what that means for the latest game.
The video contains interviews with the Audi Le Mans team, including Tom Kristensen, nine time winner, and fellow drivers Lucas Di Grassi, Andre Lotterer and Benoit Treluyer.
Dan Greenawalt, creative director for Forza Motorsport 5, also explains some of the important things that can be learned from the time spent at Le Mans. There is also some never before seen footage of the new Xbox One game, which launches on 22 November.
Turn 10, the studio behind Forza, has also confirmed that the Le Mans Circuit de la Sarthe will be playable in Forza Motorsport 5, both with and without the Mulsanne straight chicanes. The track has been built from the ground up for the new Xbox One game, painstakingly recreated using the latest in capture technology, including laser-scanning.