BAC Mono R 2023 review – the fastest car we've track-tested?
The BAC Mono R is a stunning creation with driver engagement at its core. There's nothing quite like it
The BAC Mono is an exquisite creation, designed by the Briggs brothers, Ian and Neill from Liverpool, purely for the purpose of maximum driver engagement. This makes it a car many of us at evo are rather fond of, not least because of what it can do but also because of what it stands for.
To our knowledge, it's still the only single-seat road car that's ever been made in regular production numbers, i.e. not by some nutcase who's managed to road legalise a Formula 3000 car as a one-off. As a result, and despite it being over a decade old now, the Mono is still arguably the most focused road car money can buy. 
> Nichols N1A unveiled: 650bhp lightweight racer for the road
It's also very, very quick. In simple terms it's the fastest car we've ever timed around Anglesey Circuit – by over two seconds – our own Dickie Meaden setting a somewhat surreal time of 1:07.7 in the 2.5-litre version in 2016 (see issue 229). The next fastest road car we've timed around the coastal circuit is the near 1000 horsepower, four-wheel-drive, hybrid-propelled Ferrari SF90 Assetto Fiorano, which clocked a 1:10.0 lap just recently. 
Not even a McLaren P1 GTR on slicks has got within a second of the Mono's time, so in road car terms it really is king of the hill when it comes to pure track speed. You'd need nothing less than a Formula 3 car to beat it around a circuit like Anglesey. And now BAC has made a new version – the Mono R – which, according to its chief designer Ian Briggs, is 'over 90 per cent new' in its thinking and construction and is lighter, more powerful and even quicker than its predecessor. 
Its Mountune-developed, dry-sump 2.5-litre four-cylinder engine has been heavily revised internally so that it breathes better and revs higher. It now ingests air predominantly through a huge new F3-style airbox that sits on the left of the rear bodywork, although the big central nostril above the driver's head also provides an additional 'ram-air' effect to the engine at speed. Thanks to a combination of this, plus slightly bigger bores (and a fractionally reduced stroke to give the same swept capacity), the engine now revs to an ear-splitting 9000rpm and develops 342bhp and 243lb ft. The regular Mono revs to 8000rpm and produces 305bhp and 227lb ft.
The six-speed gearbox is still a Hewland FTR sequential that's been lifted all but unmodified from a Formula 3 car, and it's still a fully stressed member of the chassis, which as before features steel wishbones for its suspension all round. But while the fundamentals of the Mono R's design remain familiar, the materials used to construct it are almost entirely new throughout, and most of them are lighter and a fair bit more exotic than before. This helps explains why the R weighs 'at least' 25kg less than the standard Mono, which is itself pared back to within a gram of its life. The R weighs 555kg dry to give a power-to-dry-weight ratio of 626bhp per ton. Even with fluids – our preferred standard for kerb weights – the R still falls below 600kg all-in, resulting in somewhere in the region of 580bhp per ton.
Partnership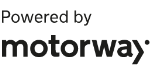 Need to sell your car?
Find your best offer from over 5,000+ dealers. It's that easy.
BAC has also added a quartet of lighter but more powerful carbon-ceramic brake discs to the mixture – the standard car also uses carbon rotors but its are a shade heavier. The body parts are all-new too, and are made from a lightweight, super-strong carbon-composite material called graphene, while every micron of the chassis' construction has been revisited with the purpose of removing weight and adding speed. It takes the original Colin Chapman mantra of 'simplify, then add lightness' to a whole new level as far as the production of a mere road car is concerned. 
Except the Mono R is rather more than just a mere road car. For starters there will be just 40 examples built over the next few years, each with a basic price of £218,000. You can't add a vast amount to this from the relatively short and simple options list, true, but there are enough boxes to tick to ensure that each of the 40 cars will be unique. You want pink body panels? BAC will do this for you, no problem. Indeed, its already done so for an existing customer who's on their second Mono, having had one of the very first 2.3-litre versions built for her in 2013.
It's an intense experience just climbing into the Mono R, let alone driving it. But then that's the whole point of this car in the first place. Everything you do in it means something and therefore has significance. Every millimetre you travel in it has a purpose. It's actually a very efficient car from this point of view because nothing you do in it goes to waste. Everything, even just starting it up, requires an understanding and a certain appreciation of which bit does what and why.
So merely to climb into it you first have to work out where to put your hands and feet, having assessed which bits of expensive graphene bodywork you can lean on, and which bits you can't. You soon work out that the best way to insert yourself into the cockpit is to climb over the side panel then simply stand on the seat, before lowering your entire torso down into the nosecone, momentarily taking your whole weight on your elbows on either side. It's a bit like climbing into a favourite armchair, only the technique required is a bit more physical.
Once ensconced, your feet find the three pedals instantly and naturally, but then your instinct is to try to straighten your neck and lift yourself up in the otherwise perfectly fitting seat, simply because you're so damn low in the car. The tops of the front wheelarches are pretty much all you can see to either side, so inevitably you want to look over them to begin with, even though they only contain a pair of relatively tiny 205/45 17-inch P Zero Trofeo R tyres.  
But you soon relax down into it once you realise that the all-round vision in a Mono is probably better than you get in any other road car – so long as you focus on what's in front of you. Clocking what's behind is a tad more difficult. But then on a racetrack you're never going to be all that fussed about what's behind you in a Mono R, because pretty much whatever it is won't be able to keep up. As Franco said to his passenger in the movie Gumball Rally before tearing the rear-view mirror off his Daytona Spider: what is behind is not important.
Driving the Mono is a bit more cerebral than that, of course. For starters, you need to work out what the 13 different buttons on the steering wheel do, and which of the various screen menus that appear on the square-jawed wheel are important, and which ones aren't. The most vital button sits in the middle of the wheel and has a big 'M' on it, for Mono, with the word 'power' written beneath. Press this, and after a couple of seconds of digitised whirring and fizzing the starter motor turns and the engine catches almost immediately. 
It doesn't explode into life dramatically like a Lamborghini V10 or V12, instead the four-cylinder just sort of begins running, and although it doesn't make an especially delicious noise and there is maybe just the mildest sense of anti-climax when it fires, it's still obvious that an awful lot of energy has been ignited. The whole car oscillates if you blip the throttle, and you can feel the crank rotating through the backs of your lungs when the engine exhales.
To get the Mono R moving is a doddle. You depress the clutch, hold the green neutral button down on the steering wheel, select first on the right-hand paddle at the same time, then release the clutch gradually and you're away. You can pull away at idle almost, it's that friendly; this is a road car remember. From there on you don't really need to use the clutch, although at low revs it's kinder on the transmission and smoother to do so.
The moment you start to move at any kind of speed in the Mono R you become aware of several things, pretty much all at once. How soothing the ride is, how heavy but also how direct the steering is, how relatively gentle the throttle response seems, how normal and 'unjumpy' the carbon brakes feel and how smoothly the gearbox upshifts. All of which are excellent and surprising qualities to discover in the first few hundred yards.
And then you open it up a little bit for the very first time in, say, second gear, and from that moment onwards it never leaves you: the sheer severity with which the Mono R fires itself at the horizon when you leave your foot buried for a good few seconds, just to see what happens. The sound it makes while doing so might not be all that beautiful to listen to in a traditional sense, and the vibrations that constantly tickle your spine at full beans may also be a less than lovely thing to experience, but the pure thump in the back the R can deliver between zero and anything up to about 150mph – when its gearing and aero begin to hold it back – really is something else. It is outrageously fast in a straight line, to a point where it makes you feel physically uncomfortable to begin with, like only the seriously quick stuff ever does. And the way the gearbox auto upshifts at the 8800rpm 'soft cut' with such mechanical purity and precision merely adds to the sense of bewilderment.
But straight-line performance is actually just the Mono R's warm-up act. And it is nothing, nada, zilchorama, compared with what it can do around corners. And under braking. Especially with a set of Pirelli slicks fitted, which is what BAC are keen for me to try it on most. Why slicks and not the new Trofeo Rs, which is what the R comes on as standard? Although the Trofeos work perfectly well on the road, they aren't as grippy on a track as the no-longer-available Kumho Ecstas were, apparently, because unlike the Kumhos they haven't been engineered to work on a car as light as the sub-600kg Mono R. So for circuit work (and for the setting of lap records especially) slicks are the only way to go.
However, over a few laps of Anglesey on the Trofeo Rs, the Mono R doesn't exactly feel like it's lacking in grip or basic performance. Once BAC has set the six-way adjustable traction control just right and wound the brake bias back towards the rear by a few rotations, the Mono R feels insanely fast, yes, but nicely dialled in to the Coastal Circuit, so actually not that terrifying, albeit in a hold-on-tight kind of way. I still think the steering is a touch heavy and slightly clumsy if you go anywhere near a kerb, but the turn-in bite and grip mid-corner is extraordinary, as is the traction, even compared with the most glued-down all-wheel-drive hypercars. And down the straights and on the brakes it's in a totally different league from any other car you'll drive that wears plates. It feels, to all intents, like a single-seater racing car. A very fast and extremely well-sorted single-seater racing car at that.
And with a nicely toasted set of slicks fitted, it goes to another level again. Thus equipped, the R's carbon brakes feel even sharper, and a fair bit more powerful. The traction goes from incredible to incredulous, and the pure grip the R generates on turn-in and mid-corner is a little bit ridiculous. But also very lovely indeed.
It's funny though, because although it feels wilder and goes faster on slicks, it also seems friendlier and sweeter somehow. The extra grip it has appears to crystallise the entire driving experience. It feels like this is what the Mono R has been truly designed to be, whereas on the Trofeos not everything seemed quite so well aligned.
The stopwatch proves it to a certain extent, although to be fair the Mono R is not a car that's purely concerned with speed, even though it is unbelievably quick. After a couple of runs it does a 1:06.9 lap, with a best theoretical of 1:06.5 if you eradicate my numerous mistakes and stitch the three best sector times together. On the Trofeos, although I definitely wasn't trying as hard, it was well over a second shy of that. 
Either way, that makes it easily the fastest road car we've ever timed around Anglesey. And all this from just 342bhp and 555kg. There's a lesson in here somewhere, that's for sure. 
BAC Mono R specs
| | |
| --- | --- |
| Engine | In-line 4-cyl, 2488cc |
| Power | 342bhp @ 8800rpm |
| Torque | 243lb ft @ 9000rpm |
| Weight | 555kg (626bhp/ton) |
| 0-62mph | 2.5sec |
| Top speed | 170mph |
| Basic price | £218,000 |