BAC Mono review – price, track test and video
The BAC Mono is a single seat, track focused sports car with a £110,000 price tag and a Formula 1 style cockpit
The BAC Mono, a single-seater racing car crossed with a track day special that also happens to be road legal. It comes with an equally special price, starting at £124,255 – just shy of the cost of two Ariel Atom 3.5Rs.
But, then again such incredible performance doesn't come cheap as our Leadboard video shows. The BAC Mono managed to set a time around Anglesey's Coastal circuit faster than the Radical RXC Turbo 500 and McLaren P1 GTR managed. It wasn't the first time we'd sampled the Mono on track though, we had also taken it to the Britain's pleasingly noise-tolerant Blyton Park. Watch the video below.
Technical highlights?
At the Mono's heart is a solidly mounted engine, a 280bhp 2.3-litre four-cylinder Cosworth unit to be precise. It sits in the middle (as you'd expect), driving the rear wheels via a six-speed Hewland sequential gearbox and a limited-slip differential. The 0-60 time is well below 3.0sec while the top speed is a claimed 170mph. Its 527bhp/ton power-to-weight ratio is 6bhp better than a Bugatti Veyron's, too.
The suspension comprises a racing-style fully adjustable pushrod setup, the brakes come from AP Racing and the Kumho tyres are bespoke-developed for the Mono. Ultimately grabbing the headlines, though, is the Sebastian Vettel cockpit view, with a central, single seat (each customer has their interior fitted around them, as you might hope at this sort of money) and an electronic, button-festooned steering wheel with a flat bottom and top. It's pure theatre.
What's it like to drive?
The Mono looks beautiful and modern but there's also something quite uncomfortable about leaning over to remove its odd, almost-square steering wheel, standing on the seat and then sliding down until your feet reach the pedal assembly. The driving position is proper single-seater stuff, laid back so far that you want to sit up so that your head peeps out just a little higher. Then you reconnect the wheel and buckle up the harness tight enough so that you really are locked down into the seat.
Partnership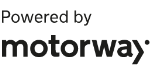 Need to sell your car?
Find your best offer from over 5,000+ dealers. It's that easy.
The view is incredible, framed by the sharp edges of the front wings and unencumbered by anything like an aeroscreen. It focuses the mind like nothing else. The Cosworth-developed 2.3-litre Duratec engine produces 280bhp and it buzzes and vibrates through the chassis and seat. It doesn't make a nice noise, but it's muffled by a crash helmet so you never so much as think about that more than once. Press the green 'neutral' button on the steering wheel and flip the right-hand paddle to select first gear with a clunk. The wheel has a screen that acts as a dashboard so you see and feel that you've got a gear. The Mono has three pedals but the clutch is just for pulling away: after that it's flat shifts up and blip-assisted clutchless shifts down.
It clunks heavily into first, sending a shudder through the chassis, but despite that initial sense of harshness and the intense buzzing of the engine, the Mono immediately puts you at ease. The driving position is just fantastic and totally intuitive and the clutch is easy to modulate and forgiving. Even more of a surprise is the suppleness of the chassis and the relaxed, measured steering response. BAC claims the Mono has twice the suspension travel of a Lotus 2-Eleven and that it's primarily a road car that happens to be mighty on track.
So it's easy to drive and the pneumatically actuated 'box is well-mannered when you use the clutch at low revs. However, aside from the fact that it feels so unique and offers such amazing visibility, there's not much fun to be had at low speeds. The whole car fizzes with the vibrations, your ankles tingle like you're driving a kart, and your chest buzzes and makes you actually think about the act of breathing. And the engine might sound fabulously angry at high revs but it makes an ugly, industrial noise much below 4500rpm. To appreciate this car you need an empty road and the mindset to give its engine everything.
When you do, the 540kg Mono is simply stunning. It rides bumps like a Lotus, the steering is pinpoint-precise and wriggles with feedback and the car changes direction like nothing else. The Mono isn't a downforce car, but such is the mechanical grip it feels like one and you find yourself scanning the road ahead and wondering… 'is that flat?' The answer is invariably yes, so pretty quickly you're snapping through the gears, the engine screaming towards the limiter and you find yourself attacking fifth-gear turns with all of your bravery.
You barely seem to move the steering wheel and conventional things like under- and oversteer cease to be relevant. You just ease on a tiny bit of lock and revel in the G-force. In slower turns the Mono shows similar composure and you also get to enjoy the astonishing brakes and the way you can compress the phase between braking and accelerating. Dive to the apex hard on the middle pedal and then immediately go to full power. The chassis gets better and better the harder you push.
On track the BAC is as stunning to drive as it is just to look at, dissecting the circuit with real precision and yet encouraging the driver to really attack and even overdrive it without punishing mistakes. In fact, when the rear does slide, the steering wheel just falls onto the perfect corrective lock and you can gather it up with complete confidence. More often though, you'll dance around just beyond the grip of the tyres, barely seeming to steer at all, and you'll find yourself braking later and later with every corner. It's predictable but absorbing, and its high-speed balance is superb, too. It bags an incredible 1:01.4 (faster than a Pagani Huayra, McLaren 12C or Porsche 911 GT3) and leaves us all grinning from ear to ear.
How does it compare?
'What to' is a perfectly plausible response. It's priced against the Porsche 911 GT3 RS, but will never be seriously compared to one by someone with over £120,000 to spend, while beside any of its roofless brethren – Ariel Atom, Caterham 420R or 620R, KTM X-Bow – it looks hopelessly expensive. The Mono is a different animal altogether, though, and if you have a handful of performance cars already – as most Mono buyers will – it provides something unique and seriously exciting.
Anything else I need to know?
The options list contains some of the stuff you'll expect – a choice of colours and the ability to switch parts of it to carbonfibre – and something you might not. A tailor-made Mono race suit (an FIA approved one, at that) is available alongside boots and gloves. More kudos than a Ferrari-branded baseball cap, that's for sure.
Specifications
| | |
| --- | --- |
| Engine | In-line 4-cyl, 2261cc |
| Max power | 280bhp @ 7700rpm |
| Max torque | 206lb ft @ 6000rpm |
| 0-60 | 2.8sec (claimed 0-62) |
| Top speed | 170mph (claimed) |