Boom year for BMW M sales
Increasing sales in China help to boost BMW M Division's sales in 2010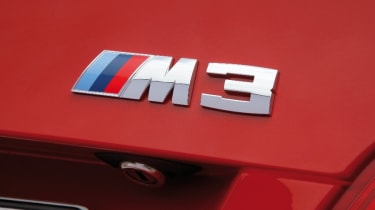 Sales of M-branded BMWs saw a 14.2 per cent increase to 16,967 units in 2010, with Far Eastern markets showing the biggest rises. The increase is all the more surprising considering that both the M5 saloon and M6 coupe went out of production in 2010, the former having sold more than 20,500 units in its five-year lifespan.
The smaller M3 remained the biggest seller in the range, with a total worldwide figure of 5729 units in 2010. The UK continues to be the third most popular market for M Division after Germany and America, the latter contributing 6,821 sold cars. China showed the biggest increase in demand last year with a leap in sales of 355 per cent to 1088 units. The launch of the 1-series M Coupe this year should see sales remaining buoyant.
Figures were also released by BMW for the M-Sport packages available on more run-of-the-mill models. They showed that Britain is the biggest market for these kits, which include chassis, interior and exterior enhancements, with more than 138,000 kits sold globally. Korea showed the biggest increase in the sales of M-Sport kits, with sales growing 411 per cent.