New BMW X4 on the way
A BMW executive has revealed a new X model that will be going into production by 2014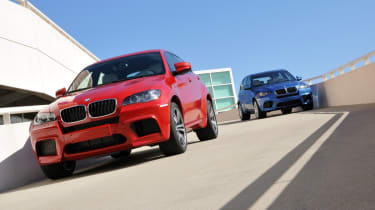 Although its still three years off production, a BMW executive has confirmed that due to demand for the X models, BMW will be producing an X4 model, slotting between the X3 and X5. It will be built at the company's Spartanburg plant in South Carolina, USA.
Frank-Peter Arndt, the board member who made the announcement, also commented: 'This is in response to rising global demand for our BMW X models and the expansion of the BMW X family to include the BMW X4. This will create 300 new jobs by the end of this year. This will allow us to produce 350,000 units in Spartanburg in the mid-term.'
The US plant where the X4 will be produced recently built its 2-millionth car, with the strong global demand for the X3 fueling this successful operation. Arndt also revealed that a further $900 million will be invested in the facility between now and 2014.