Toniq-R
It's a Fireblade-engined Caterham alternative
It's one of the eternal motoring conundrums. Just how do you build a Seven for the 21st century? Ariel has gone the extreme no roof, no doors, no body route, stuck the engine in the rear and tried to match mechanical grip to engine power. Meanwhile Radical offers big downforce, raw speed and race-car agility thanks to lightweight motorbike engines and miniature Le Mans styling. And Caterham? Well it just keeps on building faster and faster Sevens, and for many there's still nothing to touch them…
However, sometimes you just want to be different. Which is where the Toniq-R comes in. Like a Caterham it has a simple front-engine, rear-drive layout, but where the Seven is proudly retro, the Toniq-R looks like something straight out of science fiction. Part hotrod, part spaceship, the Toniq-R is definitely a Marmite car. Personally, I think it looks terrific, a really bold take on a classic formula.
It started life as a student project at the University of Huddersfield, and its unique aesthetics attracted plenty of publicity. In fact, so positive was the reception from press and public alike that the father of one of the students decided to put up some money and turn student fantasy into a trackday driver's reality. The Toniq-R is now production- ready and being assembled in Suffolk.
Underneath the smoothly sculpted fibreglass body of this development car there's a box-section chassis taken from a Stuart Taylor Motorsport Seven-alike, although customer cars will have a unique tubular steel affair. The Toniq-R comes with two engine options. For featherweight fetishists there's a Honda Fireblade unit, while for those who like a more torque-rich delivery, Toniq offers a Ford Duratec motor tuned to 203bhp. Impressively, a fully built Toniq-R Fireblade costs from £19,969. The Duratec-engined car comes in at £23,494.
Those Caterham-worrying prices clearly aren't at the expense of quality. The Toniq-R looks fabulously finished when you're up close and personal with it. Having no doors and the panel gaps that go with them helps, but the smooth flanks and deep paint finish look excellent, and the stylish body-coloured dash is superbly executed.
Partnership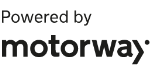 Need to sell your car?
Find your best offer from over 5,000+ dealers. It's that easy.
This development car is a Fireblade model, putting out 131bhp at 9800rpm; production models will use a later engine offering 154bhp at a stratospheric 11,250rpm. Gearshifts are snapped through with the press of a button on the steering wheel (green for upshifts, red for down); no need to lift the throttle.
It's best to take off the quick-release wheel as you clamber over the Toniq's bodywork and slide into the thin, unpadded seat. Click the wheel back on to the steering column and you're in the perfect position, steering wheel closer than in a Caterham and with more clearance behind it to avoid any messy knuckle/dash interface, pedals dead ahead and nicely spaced for heel-and-toeing.
Flick up the ignition switch cover and click the toggle up to get the fuel pump buzzing, then depress the starter button and the 919cc in-line four fires with a digital fizz, minute oscillations buzzing through the seat and harnesses.
A firm prod of the red downshift button selects first with a purposeful clunk. The clutch is easy to modulate (unlike in many other bike-engined cars) and the 460kg Toniq-R rolls away without flaring revs. Hit the green upshift button and second slots home cleanly. Even on a jagged concrete surface the ride feels supple, relaxed.
First impressions are terrific. The gearbox is blindingly effective. The steering is quick, accurate and full of feel in the way that only a non-assisted set-up in a lightweight car can be. There's strong mechanical grip with a shade too much understeer as you start to broach the limits of the Yokohama A048s, but keep the hyperactive four-pot above 8500rpm and you can easily turn speed-sapping understeer into benign, inertia-free oversteer.
Criticisms are few. The brakes feel a bit soggy initially but are actually wonderfully easy to modulate. I'd like a little less of that understeer and perhaps even tighter body control (there's too much dive under braking and body roll for such a light car). Oh, and a display showing which gear you're in is a must (this is on its way, apparently). Other than that, the Toniq-R feels very well sorted indeed.
No doubt the Duratec-engined Toniq will be a more usable road car, and more of a challenge in terms of chassis tuning. It'll be interesting to see if this Toniq-R's sweet balance can be maintained with more weight up front and more torque turning the rear wheels. However, on the evidence of this Fireblade version, the guys from Toniq know exactly what they're doing. Expect to see one beamed in to a trackday near you very soon.
Specifications
| | |
| --- | --- |
| Engine | In-line 4-cyl, 919cc, 16v |
| Max power | 131bhp @ 9800rpm |
| Max torque | n/a |
| 0-60 | 3.9 sec (claimed) |
| Top speed | 126mph (claimed) |
| On sale | Now |