Marcos TSO GTC
British-built, V8-powered coupe enters production
Forget most of what you've read about the new generation of Marcos cars – the original TSO R/T convertible we tested back in issue 073, and the various iterations of the GT2 coupe since – because they were all simply development cars. And although Marcos didn't tell us at the time, they were conceived purely as a means of gauging press reaction to the direction they were heading in. There are no customer R/Ts or GT2s; indeed there were never going to be. Sneaky.
But there will be customer Marcos TSO GTCs just like this one. This very car is a demonstrator owned by one of the first official Marcos dealers, David Gerald Sportscars, and the first buyer should have received his GTC by the time you read this. It's the real deal then, the car on which the reinvented Marcos brand must stand or fall. It'd better be good…
All the ingredients suggest it will be. The basic formula is as it should be for a hairy-chested sports car: front engine, rear drive, light weight. Delve into the details and it sounds even more promising. Up front (well, just behind the front axle, actually) there's a GM-sourced 5.7-litre V8 packing a 420bhp punch (or 462bhp with the 'Performance Pack' upgrade fitted to this car) and promising impeccable reliability. Its power is delivered through a similarly robust six-speed 'box and a Hydra Trak limited-slip differential to modest 225/40 ZR18 rear tyres.
Crucially, the chassis has been designed and developed by Prodrive Engineering, and it's built at the company's Kenilworth facility (Marcos marries chassis to drivetrain and body in its own facility within Prodrive's engineering complex). Tony Stelliga, the man behind Marcos's revitalisation, has always been determined that the new car will be easy to drive, up to and beyond the limit. His enlisting of Prodrive's help suggests he's not afraid to spend a few quid to hit his target.
Partnership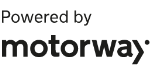 Need to sell your car?
Find your best offer from over 5,000+ dealers. It's that easy.
Everywhere you look there's evidence of Marcos's insistence on the best suppliers, from the bespoke AP Racing brakes to the beautifully trimmed Sparco seats and lovely magnesium OZ Racing alloys. Every component seems just so. A rare quality in a British sports car, I'm sure you'll agree. However, at £49,950 the GTC isn't cheap, and with Performance Pack and a few other goodies it's easy to spend closer to £60K. You're paying for quality components, for sure, but it's the driving experience that will still form the core of the GTC's appeal if it's to be a success.
So is it any good? Yes, is the short answer. But it's still not perfect, and it's a different proposition to something like a TVR Sagaris or Tuscan, cars that serve up their thrills by reminding you of your own mortality. The GTC is less edgy, more approachable and more relaxing. Hardcore TVR fans might read that statement as 'less focused, less exciting and a bit dull', but that's not necessarily the case. In fact you could never call the GTC dull, but it's a charge that Marcos has opened itself up to by taking the 'GT' part of GTC very seriously indeed.
Let's start at the beginning, though. The GTC looks great from most angles, and pretty good from the others. It's toned and athletic rather than overly muscled, and although it's a small car it packs plenty of presence into a compact footprint. However, once you've squeezed through the narrow door aperture those tight dimensions are less appealing. Headroom is at a premium and the huge transmission tunnel sits just where your elbow wants to.
It's not all bad news inside, though. You adapt quickly to the cosy environment, while the design details and quality of the interior itself are top drawer. Soft leather and Alcantara cover every surface; the bespoke metal controls for heater, lights and electric windows snick slickly between positions and feel like they'd do so for years to come.
Speaking of which, the massive, grumbly V8 sounds indomitable. And such is the depth and scale of the noise that rocks the cabin, you just know it's going to pick up the 1170kg GTC and throw it down the road like a rag doll. The gearbox is heavy-duty, matching the soundtrack and traditional formula perfectly, and with masses of torque available from tickover the GTC is a doddle to ease your way into.
Over dimpled, craggy roads the ride feels generally very good, but small ripples do patter back through the chassis. Even so it's obviously a chassis that cossets more than a TVR or even a Porsche 911. Nail the loud pedal and the GTC sits down hard on its rear suspension, long bonnet pointing skyward, then rips into the road, finding remarkable traction and stonking acceleration. Go for the brakes, which are strong and full of feel (and lack ABS), and the weight shifts, pinning the Marcos's nose to the road.
Despite this, it's more controlled through corners, body-roll noticeable but always held in check, and it never loses that almost magical traction. However, it takes a while before you lean on the front tyres because the steering is very, very light. It's completely at odds with the heft of the gearshift and weighting of the pedals and gives very little indication of how much grip the front tyres can provide. You feel like you have to steer sharply just to feel if the front will grip and then, reassured, relax the steering effort to negotiate a corner. The result is that you take two bites at the steering wheel for any and every corner.
You get used to the remote steering and eventually learn to trust the chassis, which is both surprisingly grippy considering its slim rubber and keen to react to demands from the throttle. That 5.7-litre V8 really gives you all the options you could ever want, and, thanks to the GTC's benign balance, oversteer is something to revel in rather than fear.
Having said that, when driven smoothly up to its limits, the Marcos understeers a bit too much for my liking. The soft set-up loads up the rear tyres (good for traction), but picks up the fronts, resulting in persistent power-on understeer.
So the GTC trades ultimate agility and razor-sharp reactions for a more usable, more predictable and, in many situations, a more exploitable chassis. It has sledgehammer grunt (no TVR has ever felt this rampant) and feels like a quality item. So why did it leave me just a little cold? Well, personally I think the chassis plays it a bit too safe, and that the steering feedback must be improved to make it feel like a sports car. A GTC with a harder edge, maybe a 'Track Pack', and genuine steering feel could be an absolute belter. But they must be running out of names…
Specifications
| | |
| --- | --- |
| Engine | V8, 5665cc, 12v |
| Max power | 462bhp@ 6500rpm |
| Max torque | 460lb ft @ 5500rpm |
| 0-60 | 4.1sec (claimed) |
| Top speed | 185mph+ (claimed) |
| On sale | Now |