Opel GT
Vauxhall isn't bringing the Opel GT to the UK. Question is, should we be disappointed?
Well, on the face of it, yes. After all, the US-built GT is a front-engined, rear-drive, two-seater sports car with an advanced turbocharged petrol engine developing 260bhp and 260lb ft of torque. It hits 62mph in 5.7sec and has an overboost facility to enhance mid-range acceleration. In short, it's a rapid machine.
Mechanically and stylistically, the GT is a Europeanised version of the US-only Pontiac Solstice/Saturn Sky, which is in turn a production version of Simon Cox's Vauxhall VX Lightning concept car of 2003. Its broad-shouldered stance and aggressive face ensure it has presence, even in the company of rivals such as the open-top TT, 350Z and Z4, but where the Lightning was taut and pared back, the GT appears to have filled-out in the wrong places, and you can't help concluding it looks a bit too bulky.
The interior is an MX-5-like blend of black high-gloss plastics and chrome detailing, together with large expanses of coarsely grained dashboard. It looks pleasing enough, but lacks the quality feel of an Audi or BMW. Given the size of the car there's not much shoulder room, driver and passenger pushed out towards the doors by a wide centre tunnel. Oddments space is at a premium, too, with only a couple of pouches to stow your phone or wallet.
Lowering and raising the manual roof isn't as simple as it should be, although the hard, twin-hump deck that closes over the lowered hood results in a neat profile. The biggest problem is the boot space, or rather the lack thereof, which severely compromises the GT's practicality compared with its rivals.
All these gripes could be forgiven if the GT offered an exceptional driving experience, but unfortunately it trades tactility and engagement for abundant grip and an almost diesel-like power delivery. The structure feels impressively rigid, and there's plenty of wheel travel to soak up bumps and compressions, but there's a numb, artificial feel to the steering that detracts from the experience of guiding the GT along a twisty road. Initial response to turn-in is keen, but a lack of feel and a slight delay between the front and rear ends reacting results in a disunited feel.
Partnership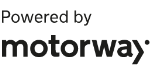 Need to sell your car?
Find your best offer from over 5,000+ dealers. It's that easy.
>Find a used Opel GT for sale on the Classic and Performance Car site here<
In many ways it's reminiscent of a Corvette (as is the view out of the windscreen), for while you know there's plenty of grip to lean on, the way the car reacts doesn't encourage you to push too far.
The new four-cylinder, direct-injection engine features a twin-scroll turbocharger for reduced lag, and balancer shafts for smoothness. While there's no doubting it has a big heart, the throttle feels soft, and it can be tricky to drive smoothly when you're on and off the throttle.
Imagine attacking a sinuous mountain road, powering along short straights and holding, say, third gear. Between the corners you get a strong surge of boost, but as you come off the throttle there's a slight delay before the rush fades. Then, as you get back on the power to drive through the corner, you ask the boost to build as the pressure has begun to drop, resulting in a slight jolt as the turbo starts puffing again.
The upside is an abundance of tractability. You rarely need to drop below third gear, even on a really twisty section of road. Just as well, as the five-speed gearbox isn't the sweetest. Perhaps as a consequence the GT is at its most satisfying when you can hold third or fourth gear, pick your line and let the grip and torque do the work. You can maintain impressive pace and the GT feels poised and planted, but it's not alert like a Z4 or physical like a 350Z. Nor does the engine deliver any kind of character or excitement. It doesn't sound particularly nice, and it doesn't like (or need) to be revved. For a type of car that should indulge your senses it's too workmanlike.
Having peered through the 18in rims and noted how small the brake discs look, it's not entirely surprising to discover that the pedal feels softer than you'd like, and stopping power is only adequate for a car with this level of performance. Once again, the GT is less focused than you'd hope.
Vauxhall says that as the GT is left-hand-drive only and would sell just a few hundred units a year, it's not a viable proposition for the UK, although it is possible to visit a mainland-Europe Opel dealer, hand over 30,675 euros (roughly £20,600), buy a set of beam deflectors and drive home. However, given the GT's poor packaging and less than enthralling dynamics, you'd have to be a diehard Vauxhall fan to choose it over the better resolved opposition.
Specifications
| | |
| --- | --- |
| Engine | In-line 4-cyl, 1998cc, 16v, turbo |
| Max power | 260bhp @ 5300rpm |
| Max torque | 260lb ft @ 2500-5000rpm |
| 0-60 | 5.7sec |
| Top speed | 143mph |
| On sale | Now (mainland Europe only) |