Dax Rush
As quick as a Veyron for a fraction of the price – this is one very mad Dax
If you can't afford a Veyron and can't wait for a Caparo but you want to know the raw exhilaration of sub-3sec 0-60 times, then get yourself over to Avenue Cars of Bromsgrove. Tucked away among the quick Skylines and the bread-and-butter hatchbacks is this Dax Rush, 500 kilos of spaceframe and plastic cladding powered by a turbocharged Dome Motorsport 430bhp Group A Cosworth engine running 1.6 bar boost with water injection and anti-lag.
It all started five years ago as a bar-room wager between local dealer Adrian Stanley of S & H Autos and a mate ('I can build a car that accelerates faster than this Veyron', 'No you can't', 'Yes I can', etc). The car cost £52,000 to construct, though the asking price today is only half that. With four-wheel drive to get traction (and running 13in slicks to get a little wheelspin rather than twisted driveshafts) this MOT'd and taxed Dax was hitting 60 in 2.48 seconds and 100 in 6.6, enough to get it into the Guinness Book of Records as the fastest accelerating 2-litre production car. Or rather it would have been, had its creator been willing to build 100 identical copies.
Carl Tompson of Avenue Cars has owned the Dax for the last two years, though the total mileage has only just crept past 1000 miles – mostly doing time trials. Thompson runs bigger wheels with treaded tyres so it can be used on the road although with the current engine mapping it still demands 101-octane Elf racing fuel if it isn't to burn out the top of a piston. Carl loves the car and drives it with skill (he's been racing since he was a kid and has an Audi R8 on order) but he's aware of its compromises and limitations and has a sense of responsibility about selling an 873bhp-per-ton road-rocket to just any member of the public who walks in off the street with £26k in their pocket.
Partnership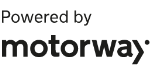 Need to sell your car?
Find your best offer from over 5,000+ dealers. It's that easy.
'We need somebody who is experienced to buy it, somebody with some racing experience who can also read the road properly; you approach things so quickly you have to know braking points, turning points, where manhole covers are… It will bite you. It's like a decent 1000cc bike. It needs a safe environment. You have to drive to take account of everyone else.'
Hop inside and you've got the bare minimum to keep your backside from touching the road, four-point harnesses to stop you falling out and a scattering of instruments – boost gauge, fuel pressure, water temp, ammeter, fuel gauge, oil pressure and temp – to let you know what's going on under the bonnet.
Actually you can pretty much see what's going on under the bonnet, as most of the time there isn't one: it helps keep temperatures down. Moving off, after carefully warming the engine, you notice the clutch is really heavy but in most other ways the car is amiable and not even noisy: if it's to have a future as a sprint or hill-climb car it needs to keep within noise regulations.
You need plenty of space and good vision to deploy the performance on the public road, where nobody expects anything other than a big bike to be capable of gaining speed so rapidly. You can go from 40 to 100mph in an instantaneous shuddering lunge that blurs the edges of your perception, adrenalin-charged with a mixture of true fear and exhilaration. There's no build-up, no warning; the Dax simply claws the road and punches forward in one seamless, ballistic explosion of violence, the blood seeming to drain from your limbs, your face whipped by the wind and flying road grit, the turbo just audible, whistling above the rush of air streaming past your ears.
On the road wheels, without doing burn-outs and occasionally squirting the water injection (operated via the Ford Sierra washer stalk!), Carl thought we might be doing something in the mid-threes 0-60. It's enough, believe me.
Top speed? Who cares. It's geared for around 150mph but you wouldn't want to go faster than 120 (which it gets to as quickly as the average quick car gets to 60, and on virtually any straight piece of road) just because it's got no proper windscreen. Handling? Hmm. The front is set up for the least resistance in a straight line; there's no toe-in and no toe-out because the car's creators wanted perfect symmetry to get the all-important 0-60 time. Combine this with the heavy front diff and the result is massive understeer, the front end washing out even at ordinary speeds. All of which could be cured by a session on a set-up rig.
So there you have it. It handles like a pig and the brakes don't work for the first five miles (did I mention that?) but as a straight-line thrill machine it will recalibrate your idea of 'quick'.
'It's probably too much for most people,' says Carl, and I think he might have a point. 'And there are a lot of things out there for the money if you're not up to driving something like this… I guess it'll go to somebody who has done the quick bike thing but wants the same performance on four wheels.'
So if you think you are man – or woman – enough, give Carl a call on 07974 217202 or 01527 578662.
Specifications
| | |
| --- | --- |
| Engine | Cosworth Ford 2-litre |
| Max power | 430bhp |
| 0-60 | 2.48sec |
| Top speed | 150mph (see text) |
| On sale | Now |